New Radical Sr3 Xx Arrives With Suzuki Power For Hardcore Track Enthusiasts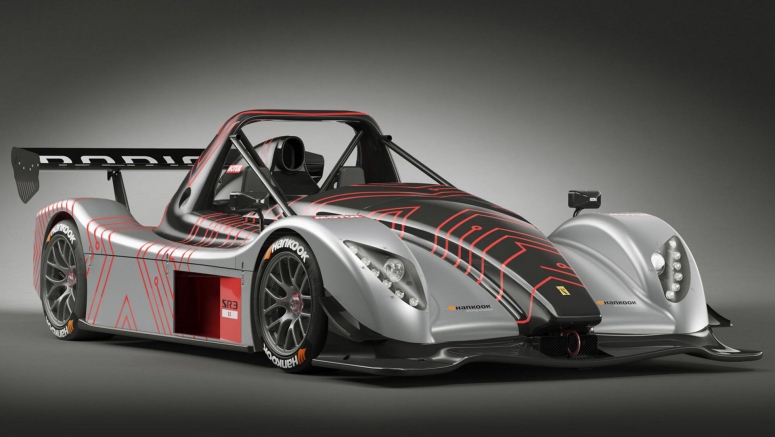 This is the latest iteration of the ever-popular and ever-fast Radical SR3, fittingly dubbed the SR3 XX and featuring a host of updates and improvements over previous models and other variants.

Radical is particularly proud of the fact that the SR3 XX utilizes an all-new electrical architecture developed with partner AiM Technologies. This architecture includes solid-state power management and data collection systems and does away with much of the wiring required of other Radical models. Not only does this save weight but the new system is said to process electrical data, diagnostics and telemetry much quicker.
Read Also: 350 HP Radical Rapture Street-Legal Racer Does 0-60 In 3 Seconds
As for the powertrain, Radical offers the track-focused car with the choice between a Suzuki-sourced 1,340 cc or a 1,500 cc four-cylinder engine, both of which are coupled to a six-speed sequential transmission with paddle shifters and a Quaife limited-slip differential. The entry-level 1,340 cc engine is good for 195 hp and rockets the car to 60 mph (96 km/h) in 3.3 seconds and through to a 141 mph (227 km/h) top speed. The 1,500 cc model is rated at 226 hp and hits 60 mph in 3.1 seconds and a 147 mph (236.5 km/h) top speed.
One key reason why the SR3 XX will be so capable on a track comes down to its suspension. Found at all four corners is a fully adjustable Nik-link suspension system with front and rear unequal-length top and bottom wishbones, front and rear adjustable pushrods, interchangeable roll bars, and the option of bespoke Intrax fully adjustable dampers. Braking is provided by four-piston front and rear calipers and 280 mm discs.
The interior is very bare and consists of not much more than a race-inspired steering wheel with a digital display and a simple center stack with buttons for the ECU, data, and lighting.
A plethora of options are available. These include a spin-safe clutch system, carbon fiber front dive planes, an air jack system, FIA certified fuel cell, type pressure monitoring system, tire temperature monitoring system, ride height sensors and more.
Photo
Gallery