Tesla Signs New Deal With Panasonic For Lithium Ion Battery Cells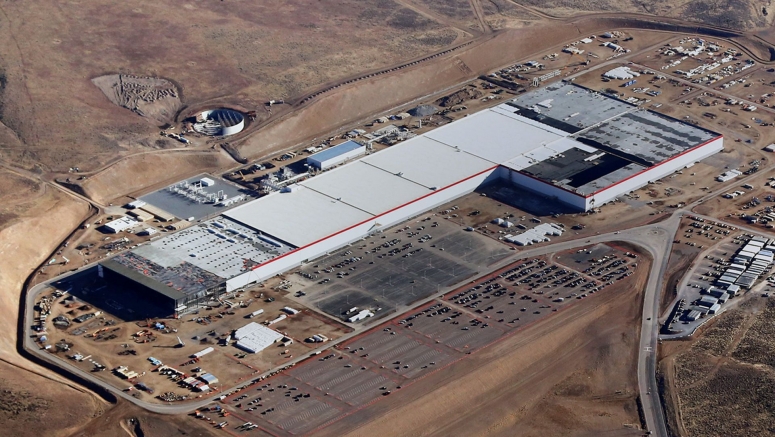 Tesla and Panasonic have entered into a new three-year agreement for the manufacturing and supply of lithium ion battery cells at the carmaker's Gigafactory in Nevada.

The two companies had been in talks to expand their battery joint venture's capacity, with these new batteries possibly featuring a higher capacity themselves, reports Autonews Europe.
According to Tesla, this new agreement sets the terms for production capacity commitments by Panasonic and purchase volume commitments by the EV-maker over the first two years of the deal.
Read Also: Elon Musk Wants Tesla To "Go All Out" And Bring Semi To Volume Production
Tesla also amended the general terms and conditions for this partnership, modifying the term to expire 10 years after Panasonic will achieve certain manufacturing milestones. At the same time, while Panasonic doesn't stand as Tesla's exclusive battery supplier, the Japanese firm has managed to turn around its U.S. joint battery business despite increasing demand for new Tesla models.
Speaking of new models, Tesla is currently in discussions with Texas officials for its Austin Gigafactory, which is meant to handle production for the Cybertruck, as well as to provide the Model Y with a second site in the U.S.
As you may have heard, there have been significant issues reported about the Model Y with regards to build quality. Just yesterday we learned that several new Model Y buyers have refused delivery due to defects such as loose seat belts, improperly attached back seats and even paint and trim problems.
Musk recently told employees that one of Tesla's main priorities is to minimize rectifications in Model Y production, while ramping things up.