This Is The Most Comprehensive Review Of The 2021 Toyota Gr Yaris To Date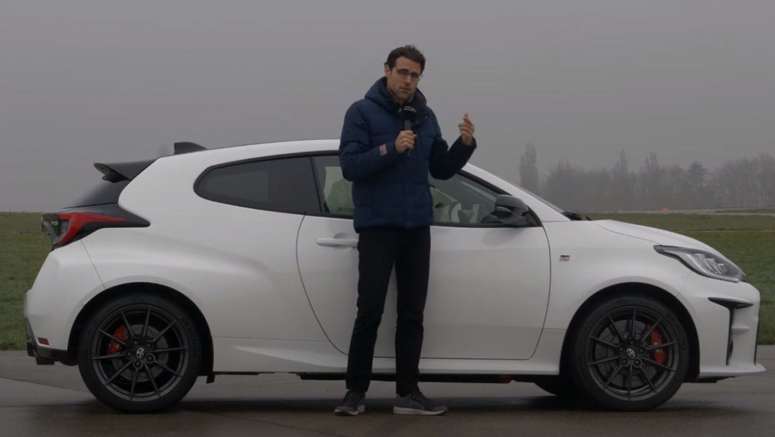 Just as the 2021 Toyota GR Yaris was officially announced for the European market, Autogefühl has put it through a comprehensive test.
Unlike most of its rivals, the GR Yaris isn't simply a go-faster version of the run-of-the-mill Yaris. Instead, Toyota created it to meet homologation requirements for the World Rally Championship. While the automaker abandoned its next-gen WRC program a few months ago in favor of updating its previous-gen Yaris race car, the road-going GR Yaris lives on and looks to have all the makings of a seriously impressive performance car.
Powering the GR Yaris is a turbocharged 1.6-liter three-cylinder that, in European specification, produces 257 hp and 265 lb-ft (360 Nm) of torque. This engine is coupled to a six-speed manual transmission that sends power to all four wheels through the automaker's first original all-wheel drive system in some 20 years.
Read Also: 2021 Toyota GR Yaris Officially Launched In Europe As A Rally-Bred AWD Hot Hatch
While some other hot hatches on the market deliver over 300 hp, despite its power deficit the GR Yaris is very quick. In-gear acceleration looks very strong, thanks in no small part to the short gear ratios. The reviewer from Autogefühl says that he is flabbergasted by how the small hot hatch accelerates. He also says the steering is superb and that, thanks to the all-wheel drive system, it delivers tremendous amounts of grip even in wet conditions. It also offers three driving modes, Normal, Sport and Track, which split the torque between the axles by 60:40, 30:70, and 50:50 respectively.
The example tested in this video was outfitted with the available Circuit Pack that includes Torsen limited-slip differentials at the front and rear and a set of lightweight 18-inch forged wheels, plus a re-tuned suspension.