Check Out The Toyota Supra Reimagined As A 4×4 Vehicle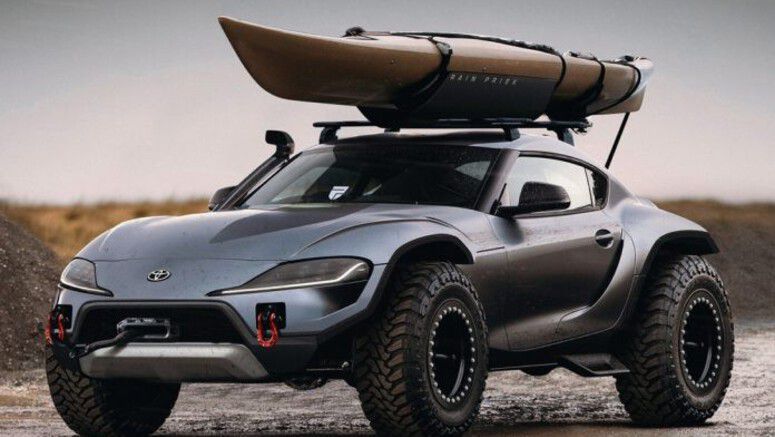 Image credit – Rain Prisk
One of Toyota's more iconic sports cars, aside from the Celica, is the Supra. Many were no doubt pleased as punch when back in 2019, Toyota announced that they would be reviving the Supra almost two decades after production had ended, but what if the Supra were to be relaunched not as a sports car, but as a 4×4 vehicle?
That's something that designer Rain Prisk set out to find out when he cooked up a concept that reimagines the car as a 4×4. It comes sporting the curves and design of the Supra, except that it now sports much larger wheels where it is also now a 4×4 vehicle. We have to say that we are digging the aggressive look of the vehicle, where we are kind of reminded of cars such as the Porsche Cayenne and the Lamborghini Urus.
As you can see in the concept image cooked up by Prisk, this Supra concept not only looks like the Supra, but will also come with some features of what makes a 4×4. This includes a front-end winch, massive tiers, a step that users can step on to climb inside of the vehicle, a snorkel intake, and even a roof rack for you to stick your kayak on.
Unfortunately, this is currently only a concept which means that there is a good chance it might never see the light of day, unless Toyota is somehow extremely impressed and wants to explore it further.
Filed in Concepts >Transportation. Read more about Toyota. Source: vwgticlub