Five - Door Suzuki Jimny Reportedly In The Works, Could Launch By Year's End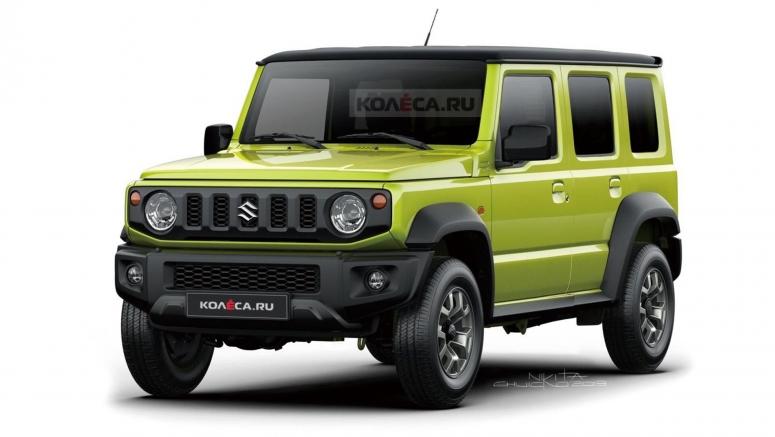 Suzuki might launch a second body style of the new generation Jimny, one with better legroom for rear-seat occupants and improved boot space.

Citing a Suzuki insider, AutocarIndia claims a five-door Jimny is in development and will launch in India and other surrounding markets from December this year. It probably won't make it to Europe, though. The vehicle will be put together at the Maruti Suzuki Hansalpur factory in Gujarat, approximately six-months after the three-door model enters production there in June.
The key features will be the two added doors and longer wheelbase, with everything else expected to carry over with no changes whatsoever.
Driven: 2019 Suzuki Jimny Is Impossible Not To Love
The five-door Jimny will benefit from the same ladder-frame chassis, suspension setup, four-wheel drive system and low-range transfer case as the three-door model. This will will help it retain the tiny SUV's very good off-road credentials.
No changes will be performed in the engine compartment either, as the model is expected to employ the same 1.5-liter K15B four-cylinder petrol unit. Producing 102 PS (101 HP / 75 kW) and 138 Nm (102 lb-ft) of torque, the engine can be paired to a five-speed manual or four-speed automatic transmission in the three-door Jimny. Both gearboxes should soldier on in the five-door variant.
This is the engine of choice worldwide for the new Jimny, except for Japan, where it's offered also as a kei car with a 64 PS (63 HP / 47 kW) 0.66-liter turbocharged three-cylinder power unit. Pricing in India is expected to start at under one million rupees, which equals to $13,355 at the current exchange rates.