Ioc To Finalize New 2020 Olympic Plan In September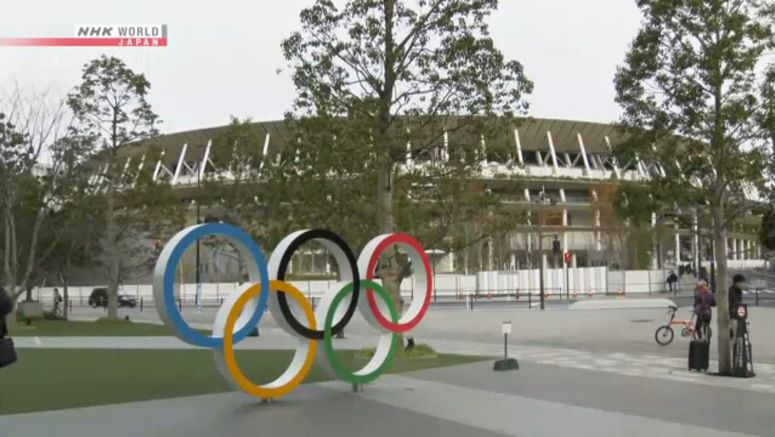 NHK has learned that the International Olympic Committee plans to finalize in September a new plan for the 2020 Tokyo Games. The coronavirus pandemic forced organizers to push back the Games by one year.
The Tokyo Olympics are now scheduled to open in July next year. It is estimated that the postponement will cost several billion dollars.
The IOC and the organizing committee have been considering ways to cut costs on more than 200 items.
The IOC now plans to discuss measures to prevent coronavirus infection and reduce costs with all international sports federations and come up with a final plan in September.
The IOC expects to present a concrete proposal to the sports federations later this month, and then each federation will discuss matters such as the appropriate number of spectators and conditions for the athletes.
The head of the IOC's coordination commission for the Tokyo Games, John Coates, said last month that October will be a critical period to decide whether the postponed Games can be held next year.