Japan Cancels Inter - High School Sports Meet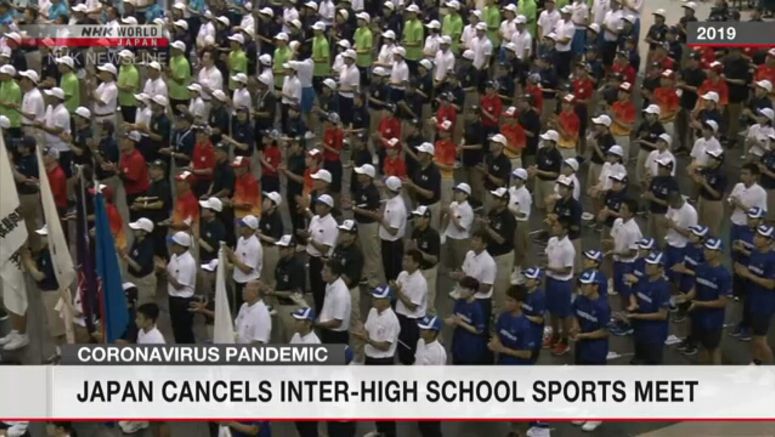 Japan's annual summer inter-high school athletic meet has been cancelled due to the spread of coronavirus.
This is the first cancelation of the national sports event since it began in 1963.
Officials of the All Japan High School Athletic Federation made the decision at an urgent board meeting on Sunday.
This year's inter-high school athletic meet was scheduled to be held in 21 prefectures from August 10 to 24 except for some events. But the nation-wide spread of coronavirus made it difficult for local organizers to hold qualifiers.
The officials told reporters they made the decision because Japan has more than 10,000 coronavirus cases and it will take long time for the country to contain the outbreak.
They also cited the difficulty of ensuring athletes and staff would not contract the virus not only during competitions, but also while traveling and in lodgings.
They added athletes hardly had enough time for training as schools have been closed.
The cancellation follows those of all other national high school sporting events which were scheduled for March.
The Japan High School Baseball Federation will discuss whether to hold the annual summer national championship tournament at a meeting on May 20.