Olympic Flame Arrives In Japan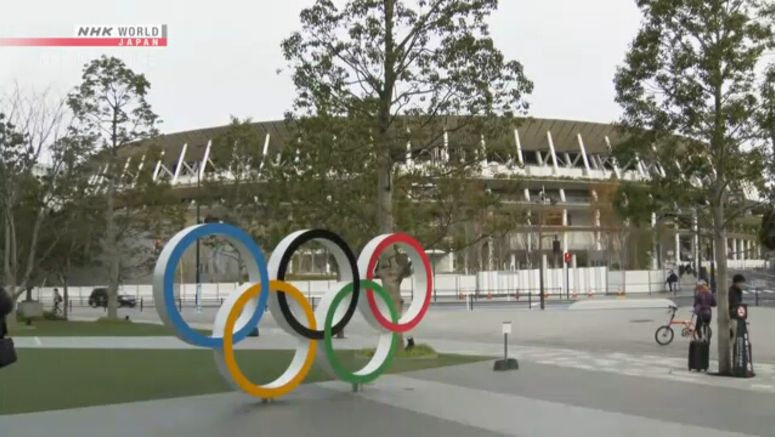 The Olympic flame for the Tokyo 2020 Games has arrived in Japan from Greece.
A special transport plane carrying the flame landed at the Japanese Air Self-Defense Force's Matsushima Base in Miyagi Prefecture, northeastern Japan, shortly after 9:30 a.m. on Friday, 90 minutes earlier than scheduled.
The Olympic flame was lit in the ancient ruins of Olympia in Greece on March 12.
A welcome ceremony was held later on Friday at the Matsushima base. Judoist Tadahiro Nomura and wrestler Saori Yoshida, both three-time Olympic champions, received the flame and used it to light a small cauldron.
In the sky, jets of the Air Self-Defense Force's acrobatic flight team Blue Impulse flew in formation and drew five large circles in colored smoke, representing the Olympic rings.
The Olympic torch relay will start from the J-Village soccer training facility in Fukushima Prefecture on March 26.