Olympic Flame To Travel Japan Without Torch Relay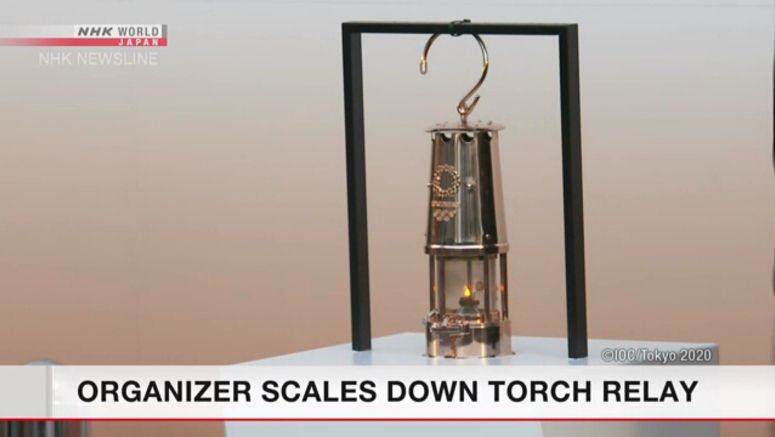 NHK has learned that the Tokyo 2020 organizing committee has decided not to hold a torch relay, but will instead use a lantern to carry the Olympic flame across Japan.
Officials close to the matter say the committee decided that the torch relay won't come until it reaches a final conclusion with the International Olympic Committee on whether or not to postpone the Games.
The flame is expected to travel across Japan after being transferred to a lantern.
The officials say the committee made the decision, taking into consideration that it started discussions with the IOC about the Tokyo 2020 Games, including possible postponement.
The decision is also aimed at preventing the spread of the coronavirus as the torch relay would draw a large crowd of people along the course.
The Olympic flame was lit in Greece on March 12 and arrived in Japan on Friday.
The flame will travel across the country, starting in Fukushima on Thursday, after being displayed in Fukushima and two other prefectures in northeastern Japan that were devastated by the 2011 earthquake and tsunami.
The organizing committee plans to scale-down the Olympic flame ceremony in Fukushima and hold it without spectators.