Suga: Japan Intends To Hold Olympics As Scheduled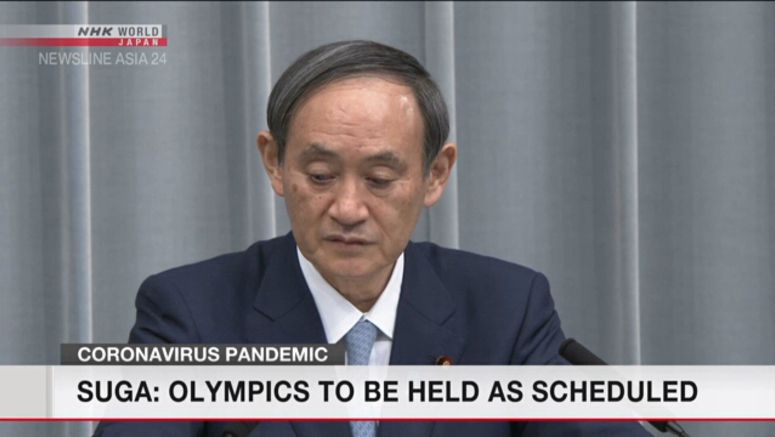 Japan's Chief Cabinet Secretary Yoshihide Suga says the country will continue preparations to host the Tokyo Olympic and Paralympic Games as scheduled this summer.
Suga was speaking to reporters on Tuesday morning after the Group of Seven leaders held an extraordinary video conference to coordinate their response to the new coronavirus outbreak.
Prime Minister Shinzo Abe told the other leaders that Japan will hold the Olympic and Paralympic Games in their complete form.
Suga explained that none of the global leaders said the Games should be postponed.
He said the government will steadily prepare to host the event as planned while closely working with the IOC, Tokyo's organizing committee and the metropolitan government.
Suga also said Tokyo's organizing committee has informed the government that the torch relay in Japan will begin in Fukushima Prefecture as scheduled on March 26.