Sony Made A Purple Xperia 5 Ii For Japan Only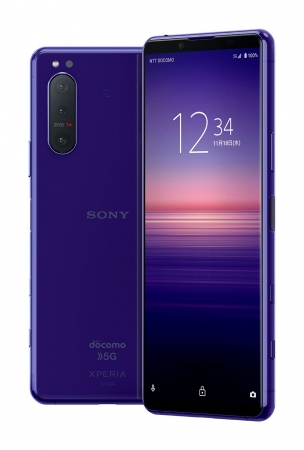 If you were to ask Sony Xperia fans to pick one iconic colour that has adorned their smartphone stable over the last decade, there is a good chance that Purple would be high up on that list. We've not seen the colour used in more recent Xperia phones, but the good news is that it will make a return in its latest Xperia 5 II. The bad news is that the Purple Xperia 5 II is exclusive to NTT docomo in Japan.
Overall, the Xperia 5 II (Mark 2) is available in four colours (Black/Blue/Grey/Pink), although not all colours are available in every region. For example, you won't find a Pink Xperia 5 II in Europe, it's mainly present in Asia. We'd love the Purple Xperia 5 II to hit more regions, although the chances look slim. If that changes we'll keep you posted.

Sony LT30 'Mint' details leaked by Bluetooth SIG
Sony launches DOT SWITCH universal remote Android app
Xperia J1 Compact Snoopy Edition announced for Japan
Xperia SX uses the MT28 model number