2021 Honda Cr - V Hybrid Arrives In The Uk With Subtle Updates For More Refinement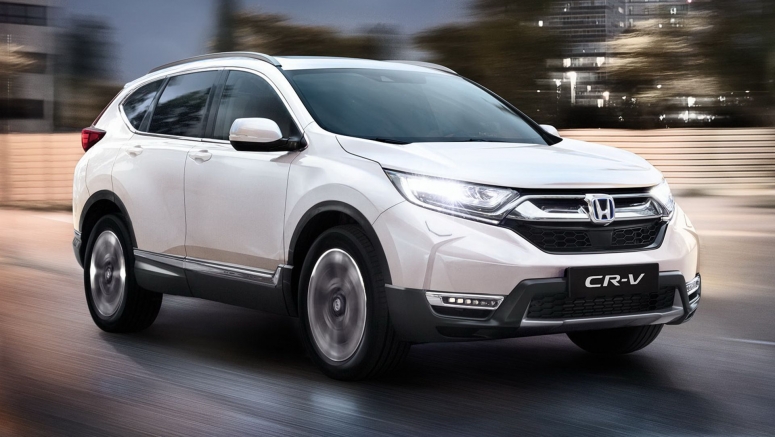 Honda is introducing the new 2021 CR-V Hybrid to the UK market, which has been updated aesthetically to better fit with the company's latest electrified model range and has been retuned in other areas.
The 2021 CR-V will be available in the UK only as a hybrid starting from December, which is when the first examples of the Japanese SUV will begin showing up at dealerships around the country with prices starting from £30,180.
Read Also: 2021 Honda Legend Facelift Caught Testing Its Level 3 Driver-Assistance System
The updated 2021 CR-V Hybrid features new blue-ringed H badges and Honda's latest 'e:HEV' lettering to signify the electrified powertrain under the bonnet. Other updates include the new 18-inch wheels across the range, standard privacy glass from the SE models upwards, and wireless smartphone charging for the range-topping EX.
Under the skin, the only revisions are about some tweaks to the suspension, which has been retuned for "more linear handling responses" and to provide improved ride compliance. Furthermore, the variable-ratio electric steering has been refined to offer better low-speed maneuverability.
The hybrid powertrain remains unchanged, featuring a 2.0-liter i-VTEC petrol engine running on the Atkinson cycle combined with two electric motors for a total of 181 HP (184 PS). Honda's innovative fixed-gear transmission claims to offer higher levels of refinement compared to CVTs, as well as better efficiency.
The 0-62 mph (0-100 km/h) sprint comes in 8.8 seconds for the FWD version (AWD: 9.2 seconds), while top speed is set at 112 mph (180 km/h). CO2 emissions are rated from 151 g/km for the FWD models and 161 g/km for the all-wheel-drive ones.
Photo
Gallery