Investigators Raid More Businesses Over Tokyo Games Bid - Rigging Scandal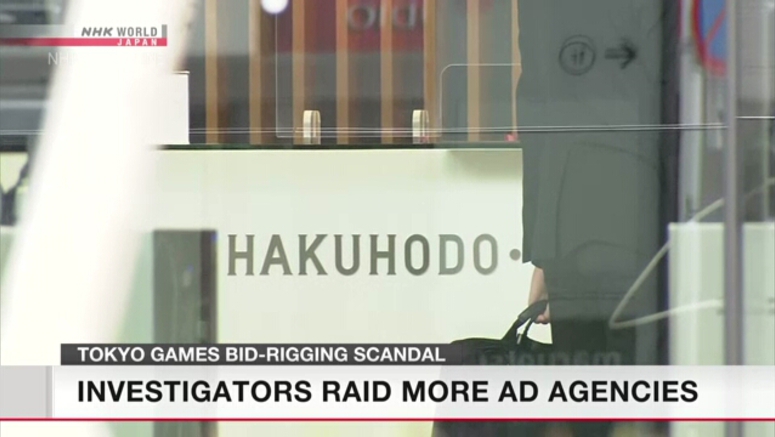 Investigators have raided the offices of two major ad agencies, Hakuhodo and Tokyu Agency, over alleged bid-rigging involving test events for the Tokyo Olympics and Paralympics.
Tokyo prosecutors and the Japan Fair Trade Commission also searched two other firms on Monday.
In 2018, the organizing committee for the Summer Games held 26 biddings to choose businesses that would be commissioned to plan the test events.
Nine businesses, including the four and Japan's advertising giant Dentsu, and one consortium won the tenders.
The successful bidders later won discretionary contracts worth at least 19.2 billion yen, or about 138 million dollars, for running the test events and official events.
Investigators suspect the bids were fixed, and that the Games' organizing committee played a role in the bid-rigging. They already raided the head office of Dentsu on Friday.