2021 Toyota Supra Is More About The Handling Than The Extra Power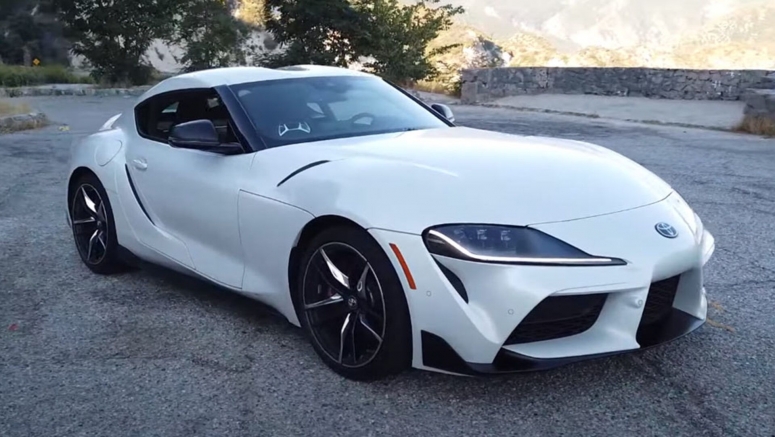 While the 2021 Toyota Supra doesn't really look any different than the 2020 model year car, it does benefit from a series of upgrades that have considerable impacts on how it performs, as Matt Farah recently discovered.
The read headline for the 2021 Supra relates to the engine. While it retains the 3.0-liter turbocharged six-cylinder mill of the 2020 model, Toyota says this engine now pumps out 382 hp between 5,800 rpm and 6,500 rpm while churning out 368 lb-ft (499 Nm) of torque between 1,800 rpm and 5,000 rpm. These figures represent gains of 47 hp and 3 lb-ft over last year's model.
In other reviews of the 2021 Supra it's been stated that it feels quicker than the 2020 model, but Farah says he doesn't really feel much of a difference.
Watch Also: 2021 Toyota GR Supra – First Video Reviews Are In, Here's What Everyone's Saying
There are some improvements that have been made which are more noticeable. For example, Toyota re-engineered the bump stops on the Supra so it is now more composed on bumpy road surfaces and feels more planted to the tarmac.
Other modifications have been made by Toyota. For example, they worked on increasing roll resistance and enhancing cornering stability of the Supra 3.0 and, alongside the new front and rear bump stops, achieved this with lightweight aluminum braces that tie the strut towers to the radiator support and new damper tuning. Additionally, the programming for the electric power steering, Adaptive Variable Suspension, Vehicle Stability Control, and Active Differential has been tweaked.