Days Of Thunder Video Game For Original Nintendo Nes Discovered After 30 Years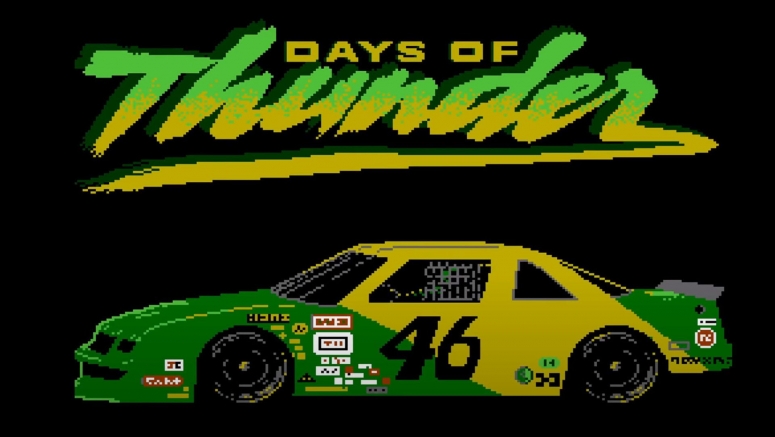 As someone who spent far too long failing to stick the landing on aircraft carriers in Top Gun, it comes as a bit of a surprise that another Tom Cruise movie almost spawned a video game for the original Nintendo Entertainment System.

We're talking about 1990's Days of Thunder which saw Cruise play a struggling race car driver with dreams of making it big in NASCAR. The movie was a hit and went on to earn more than $150 (£119 / €134) million worldwide.
Since movie and video game collaborations have proved popular, a Days of Thunder game was in development for the original NES. The game was being developed by Mindscape, but the project was ultimately abandoned and never released.
Also Read: Gran Turismo Sport Update Adds Mazda RX-Vision GT3 Concept And New Challenges
However, it's been rediscovered after nearly three decades as The Video Game History Foundation was given "old computers, CD-R backups, floppy disks, notes, cassettes, EPROMs, and data tape[s]" belonging to programmer Chris Oberth who passed away in 2012. Among the collection was the long lost Days of Thunder game which had to be reconstructed and pieced back together to work from the original data.
Despite an extensive effort, the foundation says "It does seem that we're missing a lot of source data." While that's unfortunate, they'll be releasing the source code on GitHub in the "near future." A group of retro gaming enthusiasts will make a small run of Days of Thunder cartridges that can be played on the original NES.
As for the game itself, it appears pretty basic as players select from three cars and then compete on a variety of tracks such as Daytona, Talladega and the Bristol Motor Speedway. Following a solo qualifying lap, players race against computer driven competitors in an attempt to finish first without suffering too much damage. Along the way, they'll need to make pit stops to refuel and get new tires.
There's no word on why the video game was abandoned, but a different Days of Thunder game was ultimately released.