Honda Hopes Rugged New Ridgeline And Upcoming Passport Will Bring In Bronco/raptor Buyers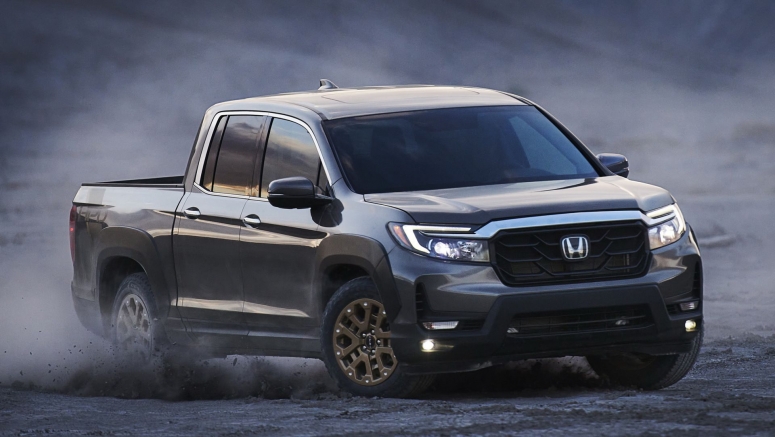 Honda is on a mission to redesign its SUV and truck models for the United States, in order to bring in buyers who are willing to pay premiums for rugged, off-road models such as the Ford Bronco or F-150 Raptor.

In the past few years, U.S. customers have clearly shifted their interest towards large models with all-wheel drive, beefed-up suspensions, big grilles and body cladding.
Of course, it's not just Ford who is taking advantage of this shift, but also the likes of Fiat Chrysler, who unveiled the Jeep Gladiator back in April of last year as a 2020 model.
Read Also: Honda To Quit Formula 1 At The End Of 2021 Season
According to Reuters, more than 70% of all vehicles sold in the U.S. last year were midsize trucks and SUVs, with 53% of all Honda models sold fitting those categories. Still, the Japanese carmaker doesn't have a direct rival for the Ford F-150 and other large trucks.
"We are not on trend with the rest of the industry," said Honda U.S. marketing VP, Jay Joseph during a conference call.
Even so, Honda is doubling down on midsize category models, and recently unveiled a new look for the Ridgeline truck, which now comes with a larger grille and specific off-road visual cues. They even got John Cena to add his "tough guy" voice to the ad campaign for the Ridgeline.
With a new approach, Honda is hoping to boost Ridgeline sales to 50,000 trucks per year, from roughly 33,000 in 2019.
Another model getting a rugged makeover is the Passport midsize SUV, currently outsold nearly seven to one in the U.S. by the Jeep Grand Cherokee.
Photo
Gallery