Japan's Pm: Defense - Related Budget Will Be Raised To 2% Of Gdp In Fy2027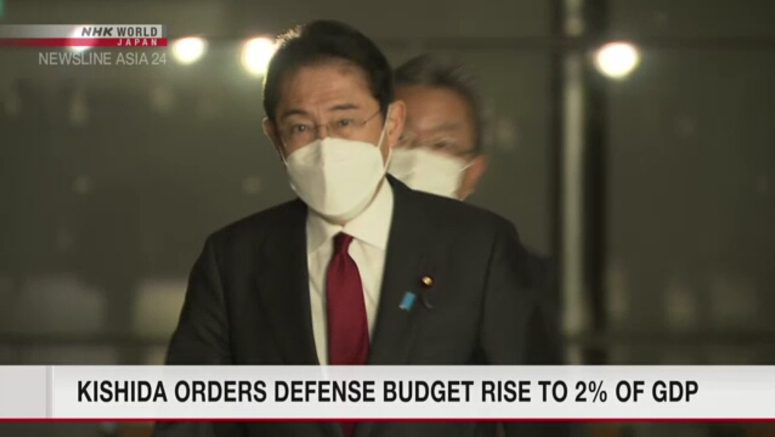 Japan's Prime Minister Kishida Fumio has instructed ministers to raise the annual defense and other related budgets to 2 percent of the country's gross domestic product in fiscal 2027.
Kishida met with Defense Minister Hamada Yasukazu and Finance Minister Suzuki Shunichi on Monday evening. He told them he will decide how to ensure an increase in defense spending after reviewing both revenue and expenditures by yearend. He urged the two to discuss the matter with the ruling coalition parties.
The government is now drawing up the next mid-term defense program and its budget for the five-year period beginning in fiscal 2023.
Kishida said a budget large enough to fund an overhaul of Japan's defense capabilities should be rapidly secured. He also instructed them to avoid making the excuse that there is no revenue source to finance such programs.
Finance Minister Suzuki told reporters on Tuesday that he hopes to secure a stable source of revenue instead of relying on bond issuance.
Suzuki indicated that raising taxes may be an option to secure a stable source of revenue along with efforts to review other spending. He said he will discuss the matter with the ruling parties while studying a report recently issued by a related government panel.