Jdm 2021 Lexus Es 300h Gains New Lithium - Ion Battery For Better Fuel Economy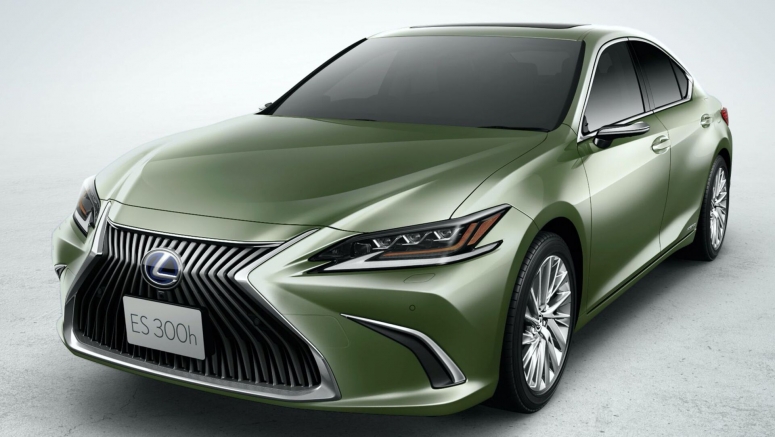 Lexus has applied several content upgrades to the ES sedan in its home market of Japan for the 2021 model year.
While its styling remains untouched, the JDM Lexus ES gains new safety and convenience equipment, as well as a new battery for the hybrid powertrain. Starting with the latter, the ES 300h, which is the only powertrain available in Japan, has ditched the nickel-hydrogen battery for a lithium-ion unit which is said to improve fuel efficiency.
On the WLTC combined cycle, the Lexus ES300h returns 22.3 km/L (52.4 mpg US or 4.8 l/100 km). With the previous battery, the average fuel economy was 20.6 km/L (48.4 mpg US or 4.8 l/100 km). The power and torque specs remain the same, with the 2.5-liter hybrid powertrain delivering 178 PS (176 HP) and 202 Nm (149 lb-ft).
Watch: Can The 2019 Lexus ES 300h Take The Fight To The Germans?
On the safety front, the Lexus ES F Sport gains the option of side rearview cameras, which have been available on the base model since 2018. With this 2021MY update, the digital mirrors now display reference lines on the two monitors to help drivers better estimate the distance from other vehicles, walls and obstacles. The distance between the lines is 5 meters (16.4 feet).
In addition to the upgraded rearview camera system, all Lexus ES model gain Parking Support Brake and Blind Spot Monitor as standard. Lexus also updated the 12.3-inch multimedia system to support SmartDeviceLink, Apple CarPlay and Android Auto. Furthermore, the charging tray for the wireless smartphone charging and the smartphone storage space on the center console have been expanded to accommodate larger devices.
Prices for the 2021 Lexus ES start from 5,990,000 yen, the equivalent of $56,800.
Photo
Gallery