Nissan Is Determined To Launch All New 2021 Rogue / X - Trail This Fall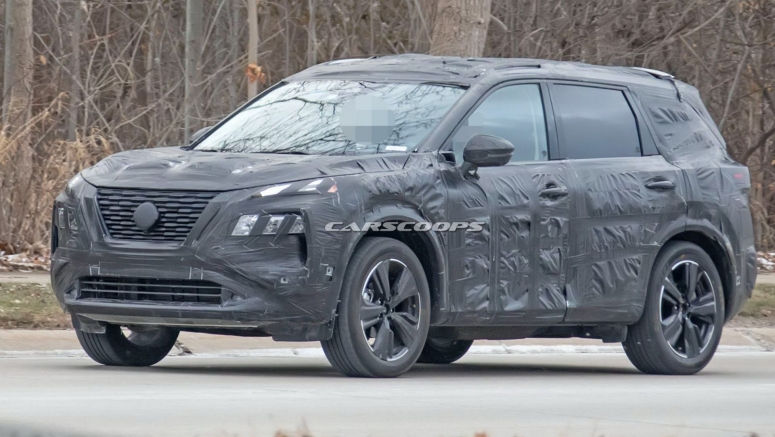 The next Nissan Rogue (called X-Trail in overseas markets, including Europe) will arrive this fall per the original schedule, despite the company having its U.S. factories closed until at least late April, due to the virus outbreak.
Nissan was supposed to reveal the new Rogue at the New York Auto Show this month, with the event having been postponed to August.
According to AutoNews, Nissan is sticking to the pre-coronavirus launch schedule of new models, which of course includes the new Rogue SUV.
"At this time, our new-model launch programs for the U.S. are on track," said Nissan. "The all-new Nissan Rogue will be in U.S. showrooms this fall."
Also Read: All-New 2021 Nissan Rogue / X-Trail Patents Illustrated To Life
The Rogue is a very critical model for Nissan, which is lately faced with numerous problems, including decreasing sales. The current generation Rogue -also known as X-Trail in other markets- has been around since 2013, but despite its age it remains Nissan's best-selling model and the sixth best-selling model in the U.S. market. In 2019 Nissan sold 350,447 examples of the Rogue, finishing third behind the Toyota RAV4 and the Honda CR-V in its segment.
The news apparently confirm a report from Nikkei, which said that Nissan would delay the new Rogue due to the pandemic as production was supposed to start this May at the company's factory in Smyrna, Tennessee. With the facility currently being offline, the production start is moved to sometime after summer.
The upcoming Nisan Rogue will adopt some styling traits from the latest Juke -which isn't available in the US. The front end will be dominated by a combination of split headlights and the brand's V-Motion grille, traits that were confirmed by patent images. The cabin on the other hand will feature a pair of big screens for the instrument cluster and the infotainment system as seen in our recent spy shots.
Photo
Gallery