What Would You Do With This 2009 Toyota Tf109 Formula 1 Car That's For Sale?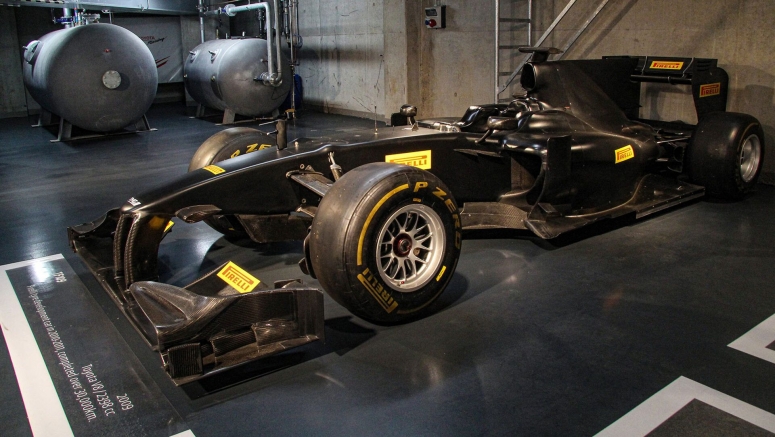 It's not very often that a Formula 1 car hits the market, but later this month, a 2009 Toyota TF109 F1 car will cross the auction block.
The vehicle is being sold through a charity auction held by RM Sotheby's with the help of the FIA running from June 15-22. Funds will benefit the Red Cross in its fight with the coronavirus pandemic. Although this particular Toyota F1 car never actually competed in a race, it is still quite a special thing, as all Formula 1 cars are.
Read Also: 2020 Formula 1 Season Kicks Off With Austrian Double Header
The listing reveals this was the test car used by Timo Glock and Jarno Trulli throughout the 2009 season. Following its test car duties, Pirelli started using the vehicle to test and develop its tires over the course of 2010 and 2011. This explains the lack of a normal Toyota paint scheme and sponsorship graphics. Throughout its life, the F1 model completed over 30,000 km (18,641 miles) of testing.
It remains to be seen if it still features an engine as we couldn't help but notice the exhausts have been blocked off. If it does still have its original engine, that would mean it is a 2.4-liter naturally-aspirated V8 paired with a seven-speed semi-automatic transmission powering the rear wheels.
Regardless of what the winning bidder plans to do with the car, it could act as the ultimate art piece to be displayed in a pristine garage or lounge room or, alternatively, be put to work as a track car to rule all track cars.
Photo
Gallery