Covid, Flu Dual Test Kits To Be On Sale For General Public In Japan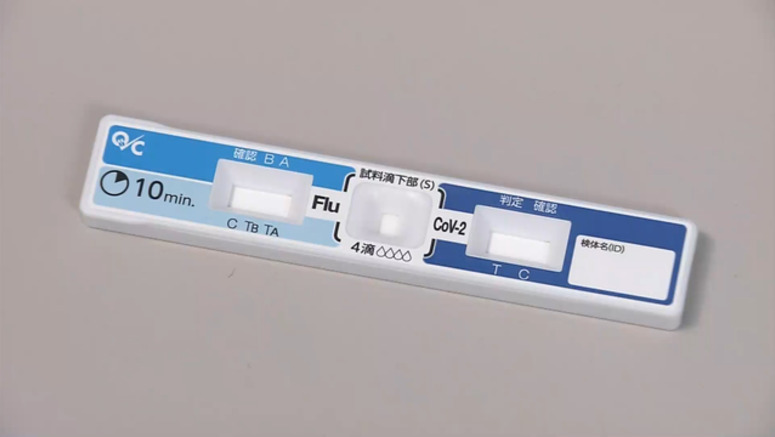 Japan's health ministry has decided to allow the public to buy antigen test kits that can simultaneously check for coronavirus and seasonal influenza.
The ministry made the decision at an expert panel meeting on Monday.
Currently, antigen test kits for both COVID-19 and flu infection are only available to medical institutions.
But amid concerns over a possible simultaneous epidemic, requests have been mounting for a system that allows testing at home to prevent medical facilities from becoming overstretched.
During Monday's meeting, some experts said the use of the dual test kit is effective when used for self-testing.
Others stressed the need to instruct the public on how to properly collect samples and what to do when they test positive for the virus or flu.
The ministry decided to allow drug stores and online retailers to sell the test kits on condition that supplies are prioritized for medical institutions.
Antigen testing is less accurate than PCR testing when the amount of coronavirus in samples is small.
The ministry plans to set out guidelines for test kit makers, retailers and people who purchase the products.