Abe To Visit 3 Middle East Nations As Scheduled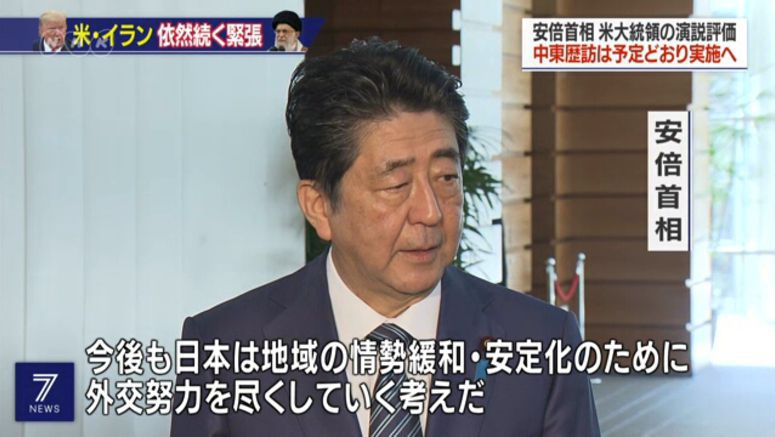 Prime Minister Shinzo Abe appears to have decided to go ahead with his three-nation Middle East tour.
Abe plans to visit Saudi Arabia, the United Arab Emirates and Oman starting on Saturday.
A senior Japanese Foreign Ministry official told reporters on Thursday that there is no change in the schedule for the prime minister's Middle East tour unless there is a sudden change in the situation.
Some in the government earlier suggested that the trip should be postponed after the US killing of a top Iranian general in Iraq and the subsequent Iranian missile attack targeting Iraqi bases hosting US-led coalition forces.
Abe has apparently decided to go ahead with the plan as US President Donald Trump showed a stance of avoiding escalation of confrontation with Iran and also as Iran suggested a similar idea.
During his coming visits, Abe plans to show the leaders of the three nations Japan's stance of making diplomatic efforts to help stabilize the region.
He also intends to explain his government's plan to send a Self-Defense Force vessel and aircraft to the Middle East and seek their understanding.
By sending the vessel and aircraft, the government is hoping to gather information to ensure commercial ships with ties to Japan can safely navigate the waters of the region.