Japan, Indonesia Agree To Arrange 2 - Plus - 2 Talks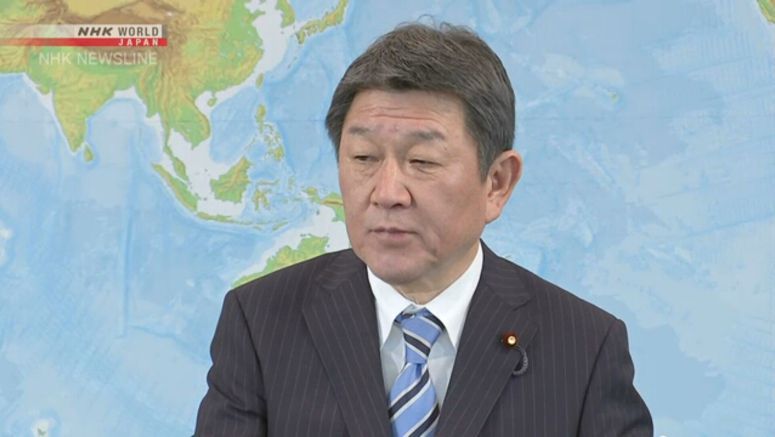 The foreign ministers of Japan and Indonesia have agreed to expedite preparations to hold a joint meeting of their foreign and defense ministers soon this year.
Japan's Foreign Minister Toshimitsu Motegi met Indonesia's Retno Marsudi in Jakarta on Friday. The two countries last held a so-called "two-plus-two" meeting in 2015.
The ministers expressed serious concerns over increased Chinese activity in the South China Sea, and confirmed close cooperation in protecting maritime security.
They also agreed to launch a framework for dialogue on Indonesia's development of railways, ports and other infrastructure, and training of personnel for industrial development. Japan agreed to offer support in these areas.
Motegi said at a joint news conference that Japan hopes to deepen cooperation with Indonesia, to further strengthen the two countries' strategic partnership.