Japan Asks Interpol To Help Arrest Carole Ghosn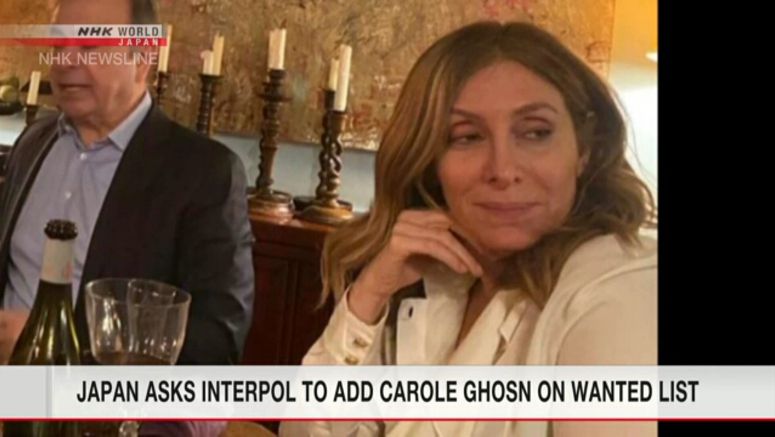 NHK has learned that Japanese investigators have asked for Interpol's cooperation in arresting the wife of former Nissan Motor Chairman Carlos Ghosn.
Ghosn has been indicted in Japan in relation to alleged financial misconduct. He skipped bail and illegally left Japan for Lebanon late last year.
On Tuesday, prosecutors obtained an arrest warrant for his wife, Carole Ghosn, on suspicion of perjury.
They suspect she may have destroyed evidence in connection with her husband's case.
Sources told NHK that prosecutors in Tokyo asked Interpol to issue a notice for Ghosn's wife.
She is also currently in Lebanon, and the prosecutors' move is aimed at restricting her activities.
Meanwhile, prosecutors reportedly sought a court injunction on Wednesday to seize a PC used by the former Nissan chairman. Ghosn's lawyers had refused to submit it to prosecutors.
Attention is focused on how the court will respond. Defense lawyers are legally permitted to refuse such a seizure in order to protect their clients' privacy.