Kono Issues Order For Sdf Dispatch To Middle East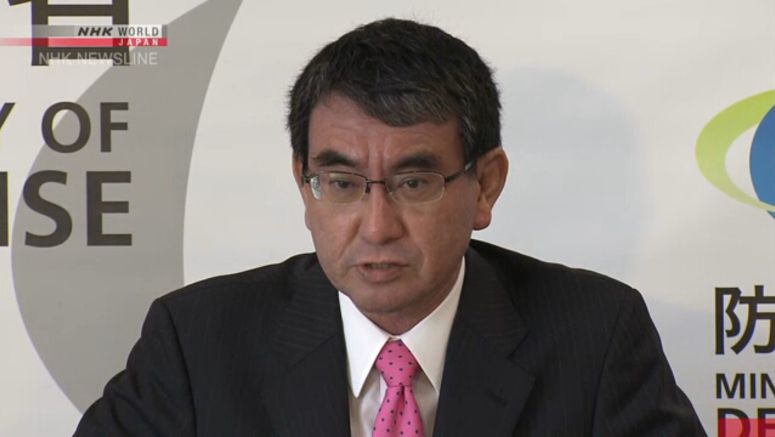 Japanese Defense Minister Taro Kono has issued an order to send an intelligence-gathering mission to the Middle East to help ensure the safe navigation of commercial vessels.
Kono ordered the dispatch of two patrol planes and one destroyer at a meeting with senior ministry and Self-Defense Forces officials on Friday.
He said ensuring the safe navigation of vessels in the Middle East is a top priority.
The aircraft will leave the Naha Air Base in Okinawa Prefecture on Saturday. They are scheduled to start gathering intelligence this month.
Destroyer Takanami is due to leave the Yokosuka base near Tokyo on February 2.
The government plans to share intelligence obtained through the mission with Japanese vessel operators, the United States and other nations.