Japan To Send Patrol Planes To Middle East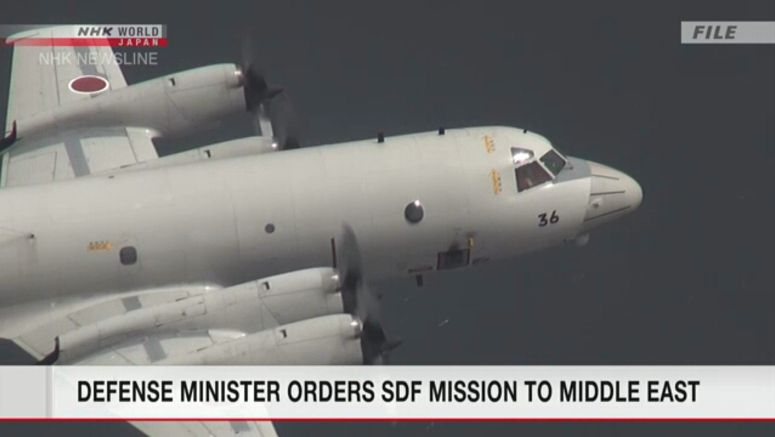 Two patrol planes of Japan's Self-Defense Forces will leave Japan for the Middle East on Saturday to help ensure the safe navigation of commercial vessels.
Defense Minister Taro Kono ordered the dispatch of the aircraft and one destroyer at a meeting with senior ministry and Self-Defense Forces officials.
The patrol planes will depart from Naha Air Base in Okinawa Prefecture in southern Japan.
The SDF aircraft will be based in the East African nation of Djibouti and will begin gathering intelligence on January 20.
In early February, the destroyer Takanami will leave Yokosuka Naval Base south of Tokyo to join the mission.
The SDF's operations will be limited to the Gulf of Oman in the northern Arabian Sea and the Gulf of Aden, including the exclusive economic zones in waters near the Gulf states.
They will not patrol the territorial waters of surrounding countries, the Strait of Hormuz, or the Persian Gulf, which are off the coast of Iran.
Information gathered by the mission is to be shared with the US and other parties.
Kono says SDF intelligence-gathering activities are highly significant. He says the mission is to secure the safety of commercial ships with links to Japan as they navigate in those Middle Eastern waters.