Abe To Visit 3 Middle East Nations From Saturday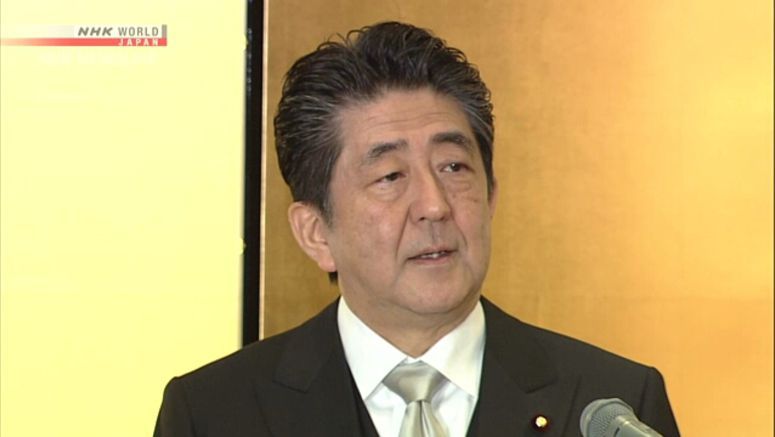 Prime Minister Shinzo Abe will leave Japan on a three-nation Middle East tour amid growing tensions in the region.
Abe plans to visit Saudi Arabia, the United Arab Emirates and Oman from Saturday through next Wednesday.
His visit comes soon after a US military drone strike killed an Iranian commander in Iraq, and Iran launched a retaliatory missile attack on a US military base in Baghdad.
Abe is expected to call on the leaders of the three nations to make all-out diplomatic efforts to stabilize the region and urge them to engage in dialogue with Iran.
He will also seek the understanding of Middle East leaders by explaining his government's plan to send a Self-Defense Force vessel and aircraft to the Middle East.
Japan relies on the Middle East for about 90 percent of its crude oil imports. Abe wants to ensure the safety of navigation in an important area that has a direct impact on the lives and economic activities of Japanese citizens.
The focus of attention is whether the visit will further strengthen cooperative relations with the three nations' leaders who can play important roles in easing regional tensions.