Abe Heads For 3 Middle East Nations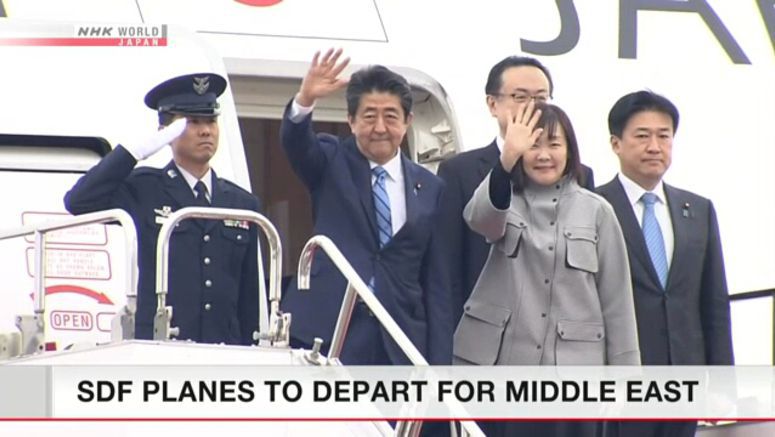 Prime Minister Shinzo Abe has left Japan on a 3-nation Middle East tour amid growing tensions in the gulf region.
Abe said "Based on the friendly relations Japan has built with Saudi Arabia, the United Arab Emirates and Oman, I will call on the leaders to seek stability in the region through talks and rational measures."
Abe's trip takes place as 2 Japanese Self-Defense Forces patrol planes prepare to head to the Middle East from Saturday. Their mission is to help enhance the safety of commercial shipping.
Abe says he will seek the understanding of leaders in the region by explaining the dispatch of the SDF. Japan relies on the Middle East for about 90 percent of its crude oil imports.
The SDF aircraft will be based in the East African nation of Djibouti. They will start gathering intelligence from January 20th to share with the US and other countries. The destroyer Takanami will provide maritime support. It leaves Japan in early February.
The operations are limited to the Gulf of Oman, the northern part of the Arabian Sea, and the Gulf of Aden. The SDF will not patrol the Strait of Hormuz or the Persian Gulf.