Japan's Olympic, Paralympic Uniforms Unveiled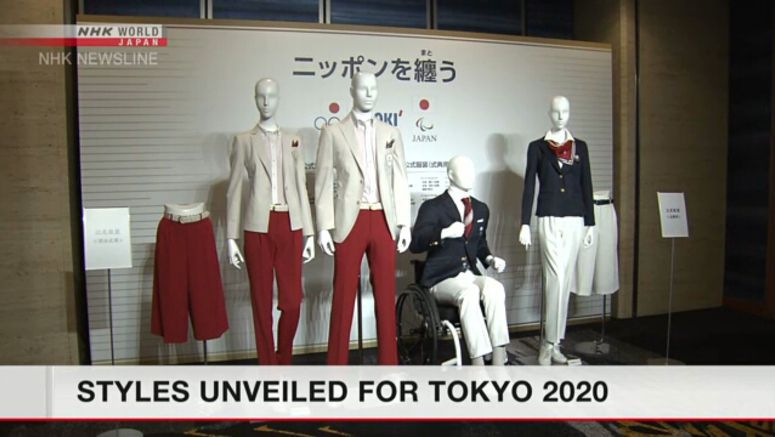 The uniforms that Japanese athletes will wear for the opening ceremonies and other official events of the Summer Olympics and Paralympics were unveiled at an event in Tokyo on Thursday.
Six athletes appeared in the uniforms for the opening ceremonies. The uniform comprises a white jacket and a red skirt or trousers. The colors are based on Japan's national flag.
Among the athletes were swimmer Daiya Seto and weightlifter Hiromi Miyake. Seto has already qualified for the Games and will be the captain of the swimming team.
Wakako Tsuchida, who is aiming to compete in the para-triathlon and track and field events at the Paralympics, also appeared in the uniform.
The outfits were made by Aoki, one of Japan's major clothing retailers. A blue and white uniform will be worn at the other official events, including the ceremony to inaugurate the national teams.
The concepts for the designs are "inheriting history and tradition" and "a sense of unity with the public."
Athletes competing in the Olympics and Paralympics will wear the same uniforms to reflect the idea of creating an inclusive society.
The uniforms are made from a breathable material with a soft texture, as severe heat is expected during the Olympics and Paralympics.
Seto said wearing the uniform has freshened his resolve for the big event. He says the Olympics won't wait for him, so he wants to spend the next six months in a way he won't regret.