2020 Suzuki Swift Sport Gains Hybrid System, Loses 10 Hp In The Process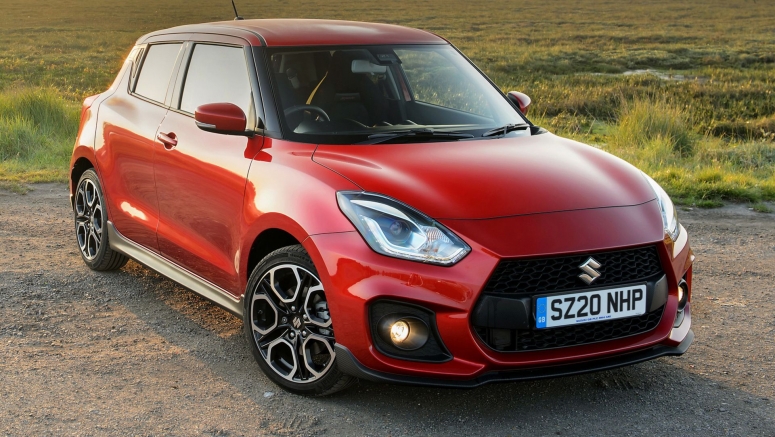 Suzuki is launching the updated Swift Sport in Europe with the company's latest mild-hybrid technology, which promises not only better efficiency but also improved driveability for the small warm hatch.
At the heart of the new Suzuki Swift Sport Hybrid we still find a turbocharged 1.4-liter four-cylinder Boosterjet petrol unit which is now complimented by a 48-volt lithium-ion battery and an integrated belt-driven starter generator. The latter not only acts as a starter motor but also assists the engine with extra torque in the lower rev range.
The four-cylinder turbo engine has also been updated with a new electric variable valve timing system, new fuel injectors and a higher-pressure fuel pump, a larger radiator and a retuned exhaust system while the six-speed manual transmission has been updated for better feel and 10 percent shorter throws.
Read More: Europe's 2020 Suzuki Ignis Puts On A Bolder Face, Gains Enhanced Mild-Hybrid System
It's all well and good until you take a look at the headline figures: the combined output of the new Suzuki Swift Sport Hybrid is now rated at 127 HP and 173 lb-ft (235 Nm) of torque, which translates into a loss of 10 HP and a gain of 3 lb-ft compared to the previous version. The electric motor produces 13 HP and 39 lb-ft (53 Nm) on its own.
Acceleration figures is a similar affair, with the 0-62 mph (100 km/h) benchmark completed in 9.1 seconds, a full second slower than the 2019 model. Top speed remains the same, at 130 mph (210 km/h).
Mind you, the small Suzuki warm hatch is now more efficient by six percent, returning an average 50.1 mpg UK on the WLTP cycle and emits 127 g/km of CO2. The hybrid system weighs just 15 kg (33 lbs) and it doesn't mess with the lightweight nature of the new Swift Sport, which tips the scales at just 1,025 kg (2,259 lbs).
In addition, the new 2020 Suzuki Swift Sport Hybrid has gained an even more generous equipment list and now includes things like blind spot monitoring, rear cross traffic alert and traffic sign recognition as standard.
Standard specification also includes LED headlights and daytime running lights, adaptive cruise control, an infotainment system with smartphone integration and navigation, parking sensors and more.
Photo
Gallery