[alexandros] To Be In Charge Of Theme Song For New 'gundam' Movie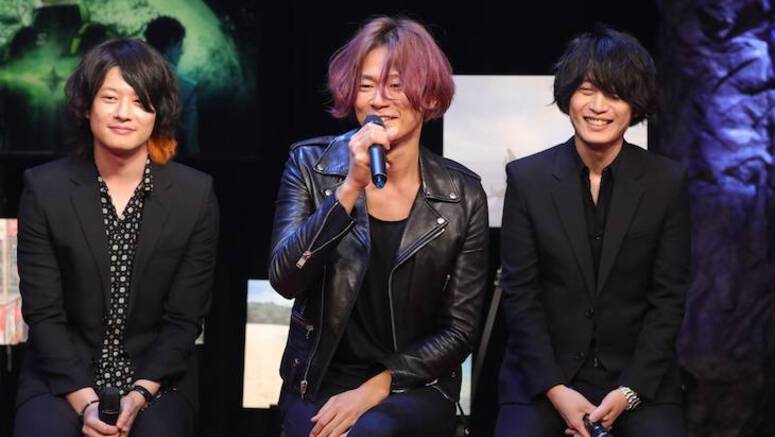 It's been revealed that [Alexandros] will be in charge of the anime film 'Kidou Senshi Gundam Senkou no Hathaway' to open in theaters on July 23.
This was announced on March 24 during an event called 'GUNDAM FAN GATHERING -Senkou no Hathaway: Heirs to GUNDAM-' held at Zepp DiverCity TOKYO. On selecting [Alexandros] to sing the theme song, producer Ogata Naohiro commented, "Gundam has been popular overseas in recent years, so I wanted an artist who we could go overseas with. As such, we asked [Alexandros]."

Kawakami Yohei (Vo,G), who made a surprise appearance at the event, expressed, "I'm very happy. It's such an honor." More details on the theme song will be revealed later as the band is currently working on the song.