Japan's Maglev Train Project May Be Delayed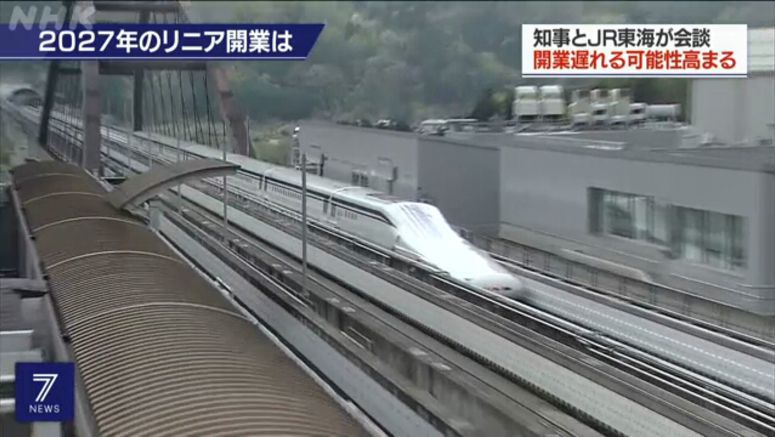 Japan's railway operator is concerned that the planned opening of a super-fast magnetically levitated train system may be delayed due to a dispute with a local government.
Central Japan Railway, or JR Tokai, is planning to launch the next-generation railway service between Tokyo and Nagoya in 2027. It will later be extended to Osaka.
Construction is underway in many areas, but a plan to build a tunnel in Shizuoka Prefecture is behind schedule.
The prefectural government has yet to approve the project citing the potential impact on local water resources. It argues that the work could reduce water flow in a local river.
On Friday, JR Tokai President Kaneko Shin and Shizuoka Governor Kawakatsu Heita met for the first time to discuss the matter.
Kaneko called for the governor's understanding that preparatory work for construction needs to start as soon as possible to open the maglev train service as planned.
Kawakatsu replied that it's necessary to sign a deal to protect the environment in accordance with the prefecture's ordinances. He also said the local government will decide whether to give approval for the preparation work based on the ordinances.