Average Age Of Atomic Bomb Survivors Tops 83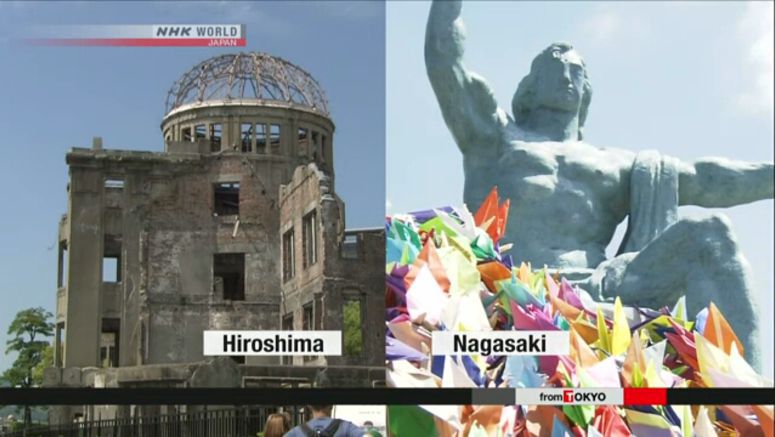 Japan's health and welfare ministry says the average age of survivors of the 1945 atomic bombings in Hiroshima and Nagasaki has topped 83.
The ministry every year surveys the holders of certificates for "hibakusha," or victims of atomic bombings.
Officials say that as of March 31, there were 136,682 survivors. They've found 9,254 died in fiscal 2019.
The average age of the survivors was 83.31 years, up 0.66 from a year earlier.
The largest portion of 61,795 survivors live in Hiroshima Prefecture, followed by 35,597 in Nagasaki.
There are also 5,514 "hibakusha" in Fukuoka, and 4,691 in Tokyo.
Ceremonies to mark the 75th anniversary of the atomic bombings are scheduled to be held in August but are expected to be downsized due to the coronavirus pandemic.