Japan Passes 1,000 Covid - 19 Deaths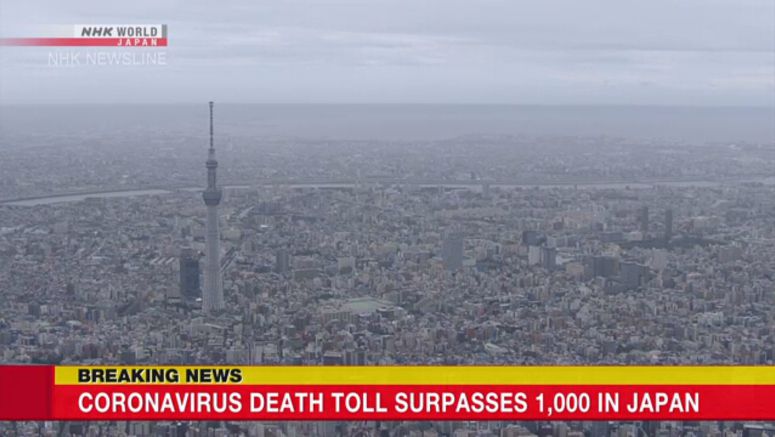 Two deaths from the coronavirus were confirmed in Japan on Monday, bringing the nationwide total to 1,001. The tally includes 13 from the Diamond Princess cruise ship that was docked just outside the capital earlier this year.
The latest two were in Tokyo and Saitama Prefecture.
Data compiled by NHK shows that 11 deaths were confirmed in February, followed by 66 in March, 393 in April, 441 in May, 76 in June, and 14 in July, as of Monday.
A recent spike in cases in large cities has led to a gradual increase in the number of patients with severe symptoms.
The resurgence of the virus includes many patients in their 30s or younger. Concern is rising that more serious cases could emerge if the elderly and the vulnerable become infected.
Kaku Mitsuo at Tohoku Medical and Pharmaceutical University warns that a spike in serious cases follows a rise in overall infections.
He stresses the need to establish a framework that allows teams of experts to treat serious patients before medical institutions become overwhelmed.