Tropical Storm Chan - Hom Moves Away From Japan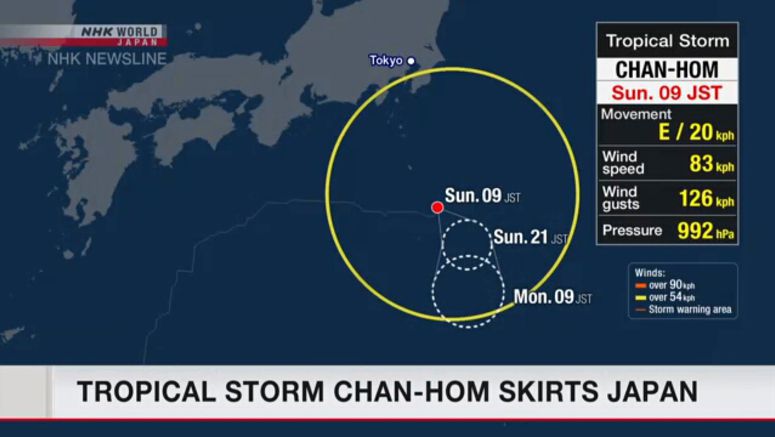 Tropical storm Chan-hom is moving away from Tokyo's remote southern islands. Meteorological officials say the worst of the rain is over, but call for continued caution against landslides.
Weather officials say Chan-hom was 130 kilometers south-southeast of Hachijojima Island in the Pacific ocean as of Sunday morning and moving east.
Authorities have switched a heavy rain emergency warning for Tokyo's remote islands---Miyakejima and Mikurajima to a warning.
Local governments throughout the affected regions have lifted all evacuation orders and advisories. But authorities are still urging people to watch out for flooding and landslides.
Landslides have been reported on some islands. No injuries are confirmed so far.