Chan - Hom Veers Away, Mudslide Risks Remain High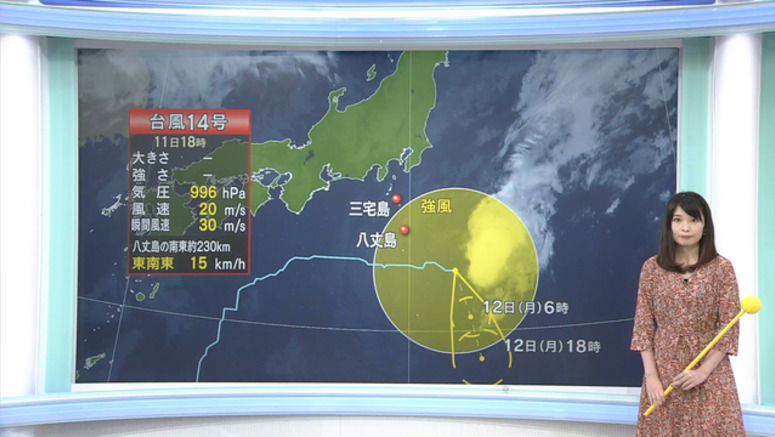 Weather officials in Japan say Tropical Storm Cham-hom is veering away from the country after bringing record downpours to the Izu Island chain in the Pacific, but they warn that the risks of mudslides remain high.
The Meteorological Agency says Cham-hom was located 150 kilometers southeast of Hachijojima Island as of noon on Sunday.
The rainfall from Tuesday through Sunday reached a record 599 millimeters on Miyakejima Island.
The agency issued a heavy rain emergency warning for Miyakejima and another island on Saturday. This is the first time that such a warning has been issued for small islands since the criteria were revised in July.
Before the revision, Japan was divided into squares measuring five by five kilometers. A warning was issued when rainfall and other indices were forecast to exceed thresholds in 10 or more of these units. No heavy rain emergency warning could be issued for islands that are smaller than an area of this size. That is why the agency did not give a warning when torrential rain hit Izu Oshima in the same island group seven years ago, killing 39 people.
The agency changed the size of the unit to one square kilometer, and started using only one index that shows how much rain the soil has absorbed.
On Saturday, the agency informed Miyake Village, which includes Miyakejima, two hours before the warning was issued.
Village authorities say the information prompted them to order all the residents to evacuate. An official says the warning is significant, as the authorities did not miss a chance to save lives.