Japan's Mitsubishi Aircraft To Slash Workforce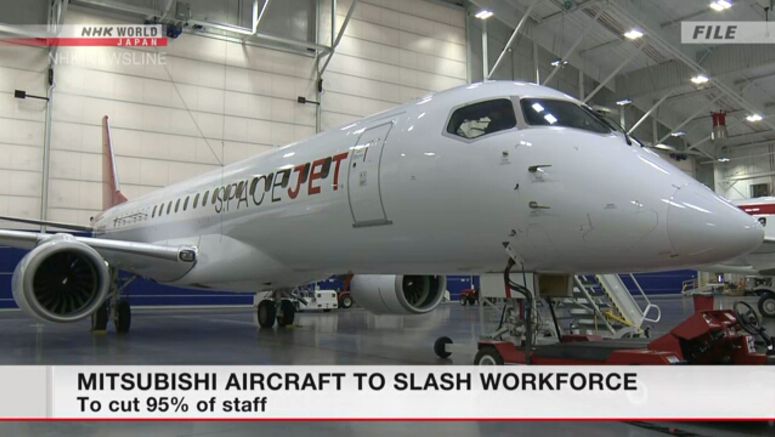 Japan's Mitsubishi Aircraft plans to slash staff as work to develop the country's first domestically-produced passenger jet grinds to a halt.
Sources say the company will cut its workforce by about 95 percent year-on-year from next April, to a bare minimum of roughly 150.
Parent company Mitsubishi Heavy Industry announced in October that it would suspend development of the SpaceJet.
The parent firm said it was sharply reducing the program's budget. That comes as the coronavirus pandemic leaves dark clouds over the aviation industry.
Activity at a development center in the US state of Washington is also being cut to a minimum. Test flights will be grounded by April, with only maintenance-related work on four aircraft there.