Indictment For Former Pm Abe's Secretary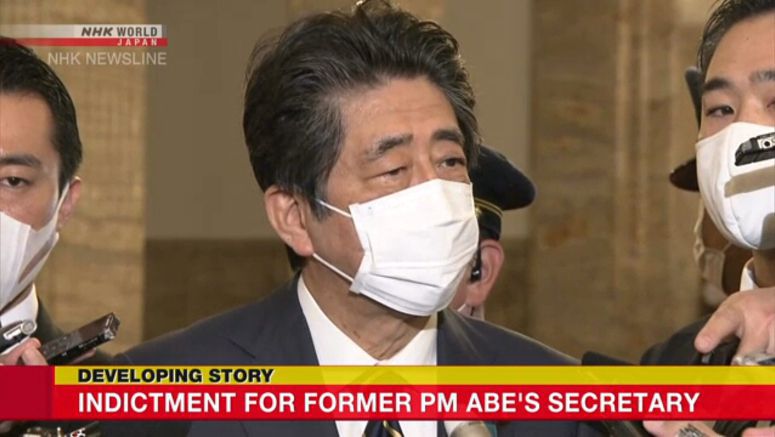 Tokyo prosecutors have brought a summary indictment against a secretary to former prime minister Abe Shinzo over violations of the political funds law involving the politician's support group.
Haikawa Hiroyuki is accused of misreporting incoming and outgoing sums totaling about 30 million yen, or some 290,000 dollars, connected to dinner parties for Abe supporters. The gatherings were held on the eve of government-funded cherry blossom viewing events between 2016 and 2019, while Abe was in office.
Haikawa, in addition to being Abe's secretary, also headed the political support group that organized the parties.
The dinner parties cost more than 220,000 dollars in the five years through 2019. Abe's office is thought to have paid at least 77,000 dollars of that total.
Haikawa was also in charge of managing the accounts for the support group until 2016. He is said to have continued to oversee the accounts even when he was no longer officially responsible for doing so.
Prosecutors questioned Abe on a voluntary basis on Monday. They have decided against indicting Abe, citing a lack of evidence that would allow them to hold him criminally responsible.
The former prime minister has reportedly denied involvement in the failure to file sufficiently detailed reports on spending for the parties.