Sacred Rope Over Nachi Falls Replaced For New Year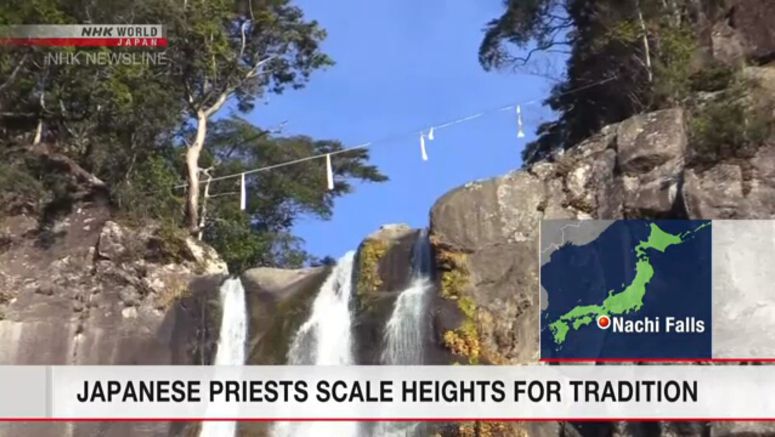 Shinto priests have replaced a sacred rope over the Nachi Falls in Wakayama Prefecture, western Japan, ahead of the New Year.
The falls are part of a UNESCO World Heritage site. A nearby shrine worships the falls as its deity.
Priests in white robes carried the "shimenawa" rope to the top of the 133-meter-high falls on Sunday.
They attached lifelines to their waists and entered the ice-cold water to hang the 26-meter sacred rope from trees on both sides of the river.
Priest Koga Maki said it has been a tough year due to the coronavirus pandemic.
Koga also said he prays that the coming year will be peaceful and fulfilling for everyone.
The falls will be lit up from sunset on New Year's Eve to the early morning of New Year's Day.