Japan Fans Delighted With Samurai Blue's Win Over Germany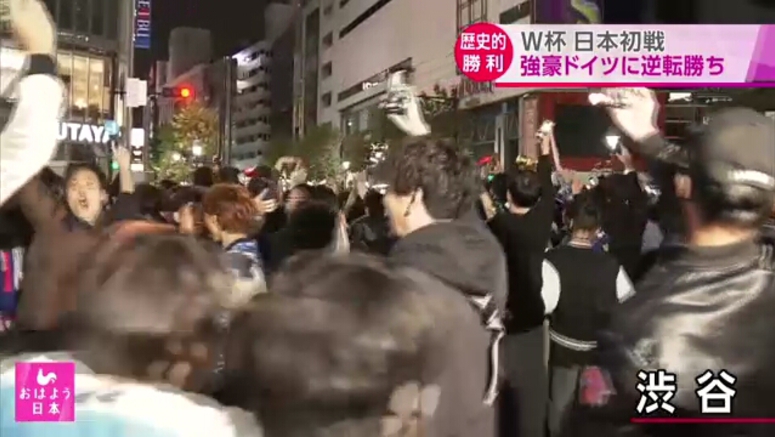 Soccer fans flocked around the famous scramble crossing near Tokyo's Shibuya Station after Japan beat Germany 2-1 in the World Cup in Qatar.
A university student said he watched the match at a nearby restaurant. The 20-year-old said he thought Japan might lose when Germany opened the scoring, and he was very happy the Samurai Blue prevailed.
Another student said it was a tough game against powerhouse Germany, but Japan's tenacity led to victory. The 19-year-old added he wants to see Japan go as far as it can.
The Tokyo Metropolitan Police Department sent riot police and a public relations unit known as the "DJ Police" to deal with the crowds.
They urged people to refrain from dangerous acts as some fans ran onto the road or shouted in the middle of the crossing.
Police say there were no major problems.