Fifa: Japan Leaves Changing Room 'spotless' After 'historic Victory'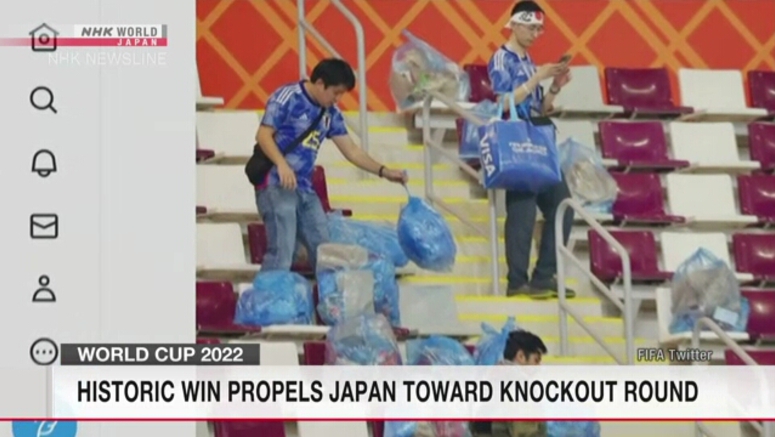 The world governing body for soccer, FIFA, has thanked Japan's national squad and Japanese supporters for cleaning up a changing room and the stadium at the World Cup in Qatar.
FIFA posted on Twitter on Thursday a picture of the room used by the Japanese team, known as Samurai Blue. The room looks tidy and towels are neatly folded.
The post says, "After an historic victory against Germany at the FIFA World Cup on Match Day 4, Japan fans cleaned up their rubbish in the stadium, whilst the Samurai Blue left their changing room at Khalifa International Stadium like this. Spotless."
FIFA wrote, "Domo Arigato," in Japanese meaning "Thank you."
It also posted a picture of paper cranes left behind by the Japanese players with a thank you note written in both Japanese and Arabic.
Japanese supporters were seen picking up trash after the match. FIFA says on its website that they have set an example.