Number Of Births In Japan On Pace For Record Low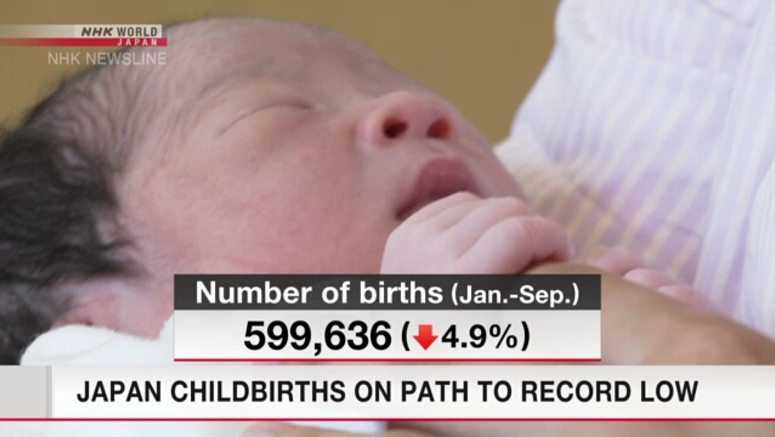 Births in Japan are on a record-low pace. The health ministry says fewer than 600,000 babies were born from January through September this year.
At this rate, fewer than 800,000 will be born in Japan in a calendar year for the first time since record-keeping began in 1899.
The ministry says in its preliminary report there were 599,636 babies born in the first nine months of the year. That includes births to foreign nationals.
That's 30,933 fewer births than during the same period last year, a drop of 4.9 percent. In all, there were 811,622 babies born in 2021.
Earlier this month, the Japan Research Institute projected that about 770,000 babies would be born in 2022.
In 2017, the National Institute of Population and Social Security predicted births would not fall that low until 2030.
Ministry officials say the drop-off this year may be due in part to the pandemic. Fewer people are getting married or having children since it began.