Japan Govt. Decides To Spend Big On Innovative Start - Ups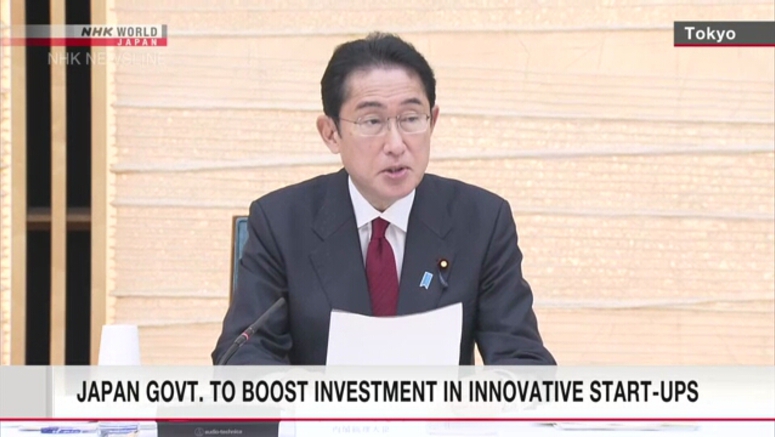 The Japanese government on Monday decided a plan to sharply increase investment in innovative start-ups at a meeting of the Council of New Form of Capitalism Realization.
The goal of the council is to realize what Prime Minister Kishida Fumio has called "a new form of capitalism."
The five-year investment plan on start-ups calls for expanding investment more than 10-fold to 10 trillion yen, or about 72 billion dollars.
The plan sets a target of dispatching about 1,000 young people abroad who want to start their own businesses to help them gain experience.
The council also decided on another plan to encourage people to invest their assets to supplement their wage income, aimed at expanding the middle-class.
The plan will lift the time limit for individuals to participate in the tax-exempt NISA investment scheme. It will raise its annual investment ceiling so that NISA investments will double to about 402 billion dollars over the next five years.
At the council meeting, Kishida said start-ups embody the concept of a new capitalism by turning social issues into the engine of growth and creating a sustainable economic society.
He also said expanding the middle-class population requires not just income from wages but also income from asset investments.