Police: University Professor Stabbed Right After Lecture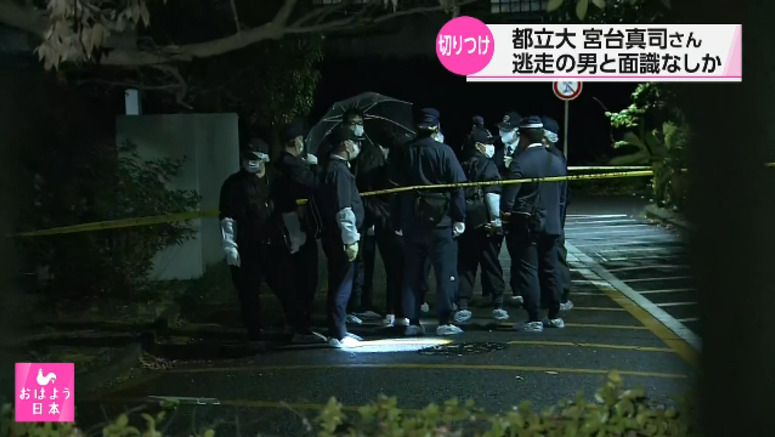 Tokyo police say the suspect who stabbed a university professor on Tuesday may have known the victim's work schedule in advance. The attacker is still at large.
Sociologist and Tokyo Metropolitan University Professor Miyadai Shinji was stabbed by a man at the university's Minami-Osawa campus in the city of Hachioji.
Miyadai sustained serious injuries to his neck and head. They are expected to take one month to heal.
Investigative sources say the professor was slashed from behind on a sidewalk on his way to a parking lot.
They note the attack took place about seven minutes after he completed a fourth-period lecture at 4:10 p.m.
Investigators say the suspect is in his 20s or 30s, and about 180 centimeters tall. They say he was dressed in a dark jacket and pants, and had short hair and an athletic build.
Police are analyzing security camera footage.