100 Bil. Yen Earmarked For Rain Disaster Relief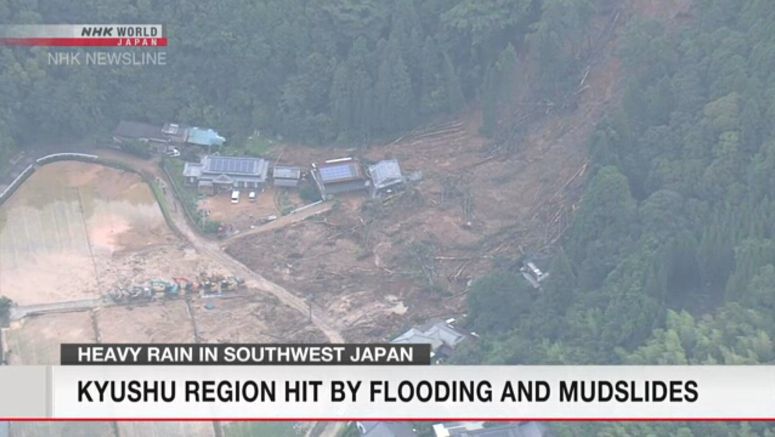 The Japanese government has decided to set aside around 100 billion yen, or 960 million dollars, for people affected by record rainfall.
The spending package was approved by the Cabinet on Friday.
About 260 million dollars has been earmarked for small and mid-sized firms to subsidize up to three-quarters of expenses used to restore equipment destroyed by the rain disaster.
In the case that applicants are also affected by the coronavirus pandemic, they will be offered virtually interest-free unsecured loans to cover the rest of the cost.
Roughly 80 million dollars has been set aside to provide up to about 29,000 dollars each for households whose residence has sustained damage from the disaster.
Around 25 million dollars will be used to remove debris as well as earth and sand from afflicted areas.
The package also includes funds to assist with recovery efforts in agriculture, forestry and fisheries and to repair damaged river embankments.
The spending will be disbursed from reserve funds for the current fiscal year, which ends in March 2021.
The government says that depending on the situation, it will consider additional relief measures using the reserve funds.