118 New Coronavirus Cases Confirmed In Tokyo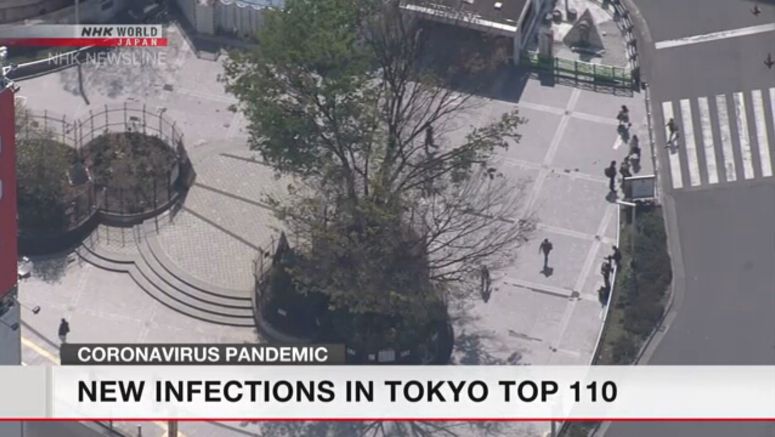 One hundred and eighteen more people in Tokyo were confirmed to have contracted the coronavirus on Saturday.
The Tokyo Metropolitan Government says the patients include girls between the ages of 10 and 19, and men and a woman into their 90's. There is no clear infection route for 81 of them, or nearly 70 percent.
It is the first time the daily tally of new infections has topped 100 and brings the number of the confirmed cases in the metropolis to 891.
The metropolitan government says the numbers of young patients as well as those with no clear infection routes are on the rise.
Officials are calling on residents to refrain from non-essential weekend outings, except shopping for daily necessities or visiting a doctor.
They are also urging people to avoid going out at night as a series of cluster infections have been confirmed in the city's entertainment and amusement districts.
They are warning people to avoid closed, crowded places and close-contact settings where there is a greater risk of infection.