124 New Coronavirus Cases In Tokyo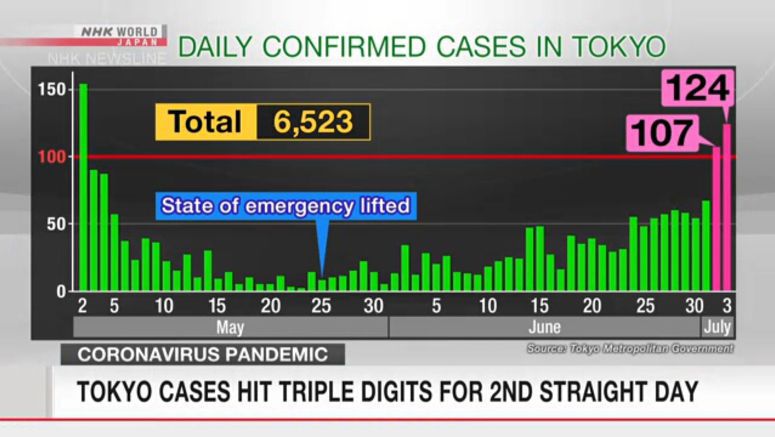 Officials in Tokyo are reporting 124 new cases on Friday. It's the highest daily tally since a national state of emergency was lifted in late May.
The number is sparking concerns that the capital may be on the verge of a second wave of infections.
This is the second consecutive day the number of new cases has topped triple digits. On Thursday, 107 infections were confirmed in the capital.
The Japanese government says it is monitoring the situation closely.
Chief Cabinet Secretary Suga Yoshihide said, "The number of seriously ill patients is decreasing. Analyzing other data on the infection, the situation does not meet the standard for the government to immediately declare a state of emergency again."
The government attributes the rise partly to people who either work at or visit nighttime entertainment spots, such as host or hostess bars. It's urging employees and customers to get tested.
Over 19,000 cases have been confirmed across Japan as of Thursday. The death toll stands at more than 970.