13 People Missing In Kumamoto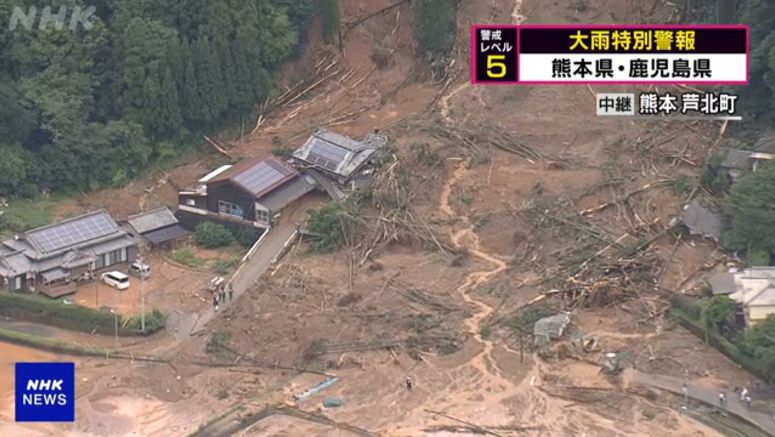 Officials of Kumamoto Prefecture, southwestern Japan, say around 13 people have been reported missing in the prefecture as of 10 a.m. Saturday.
The officials say landslides swept away several houses in Tagawa district in Ashikita Town, leaving about 10 people unaccounted for.
Rescuers have been unable to reach the site as roads are blocked.
The safety of two other residents in another district is also unknown, and one person in a different town remains unaccounted for.
There are also reports that about eight homes in Ashikita Town's Takinoue district were washed away by floodwaters.