199 Quarantined Evacuees Cleared, Return Home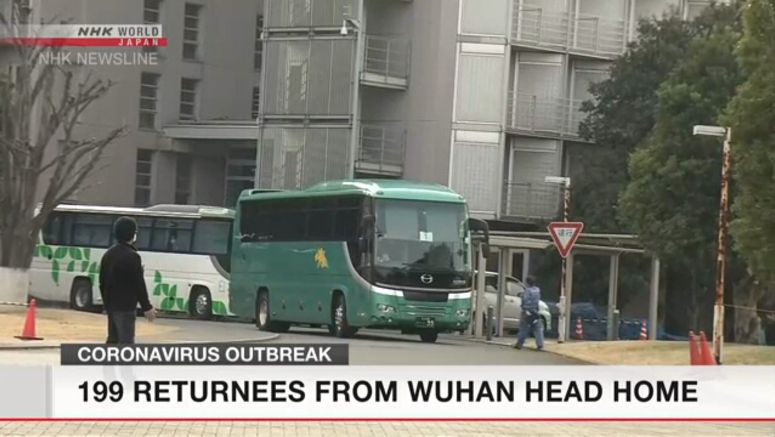 All 199 evacuees quarantined following their return from China on the second government chartered flight have been confirmed to be free of the new coronavirus. They returned home on Friday.
The people had been evacuated from the Chinese city of Wuhan, the epicenter of the virus outbreak, on January 30. At the time, they showed no symptoms and tested negative for the virus. As a precaution, they were placed under quarantine at facilities in Wako City, Saitama Prefecture, near Tokyo.
Officials say all evacuees tested negative on Thursday at the end of the likely maximum incubation period. They began returning home on Friday aboard government-chartered buses.
The health ministry does not plan to impose any restrictions on the daily lives of returnees.
About 300 additional evacuees who returned to Japan on the third and fourth chartered-flights remain under quarantine in Saitama.