2 Japanese Players Win Us Open Wheelchair Titles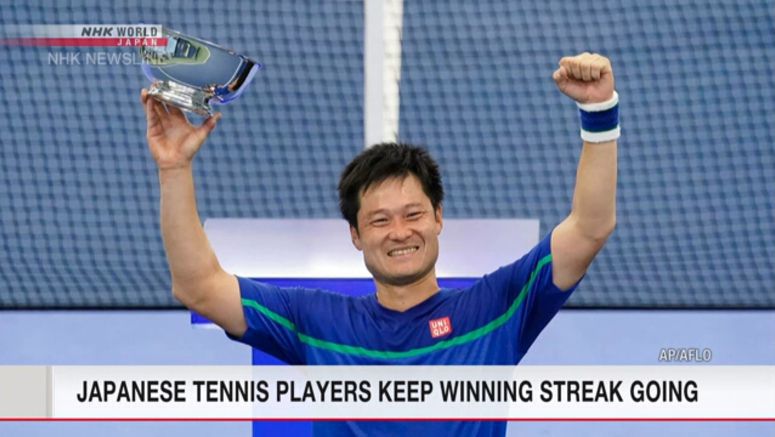 Two Japanese tennis players, Kunieda Shingo and Kamiji Yui, have won the wheelchair titles in the men's singles and the women's doubles competitions at the US Open, respectively.
World top-ranked Kunieda clinched the men's singles title for the first time in five years, beating third-ranked Alfie Hewett of Britain in the final on Sunday.
It was Kunieda's seventh US Open singles championship title. Hewett failed to win his third consecutive title.
Kunieda won the first set 6-3, but lost the second 3-6.
In the final set, Kunieda initially took the lead with his versatile shots and tenacity, but Hewett caught up with his powerful shots.
The experienced Japanese player eventually edged past the opponent 7-6 in the tiebreaker to earn the trophy.
In the US Open, Kunieda had lost to Hewett for the past three years in a row.
The latest victory is Kunieda's 24th singles titles in Grand Slam events. Earlier this year, he won the Australian Open.
In the women's wheelchair doubles, Japan's Kamiji teamed up with Jordanne Whiley of Britain to beat a Dutch pair 6-3, 6-3.
It was Kamiji's third US Open doubles title.
In the singles, she pulled off a second-place finish.